| | | | |
| --- | --- | --- | --- |
| Heatilator Model (s) | Opening Size | First Door Available | Quick Ship Select Doors For This Model |
| A36C, A36CH | 36 x 24 | Steel Black Heatilator Fireplace Doors | No Quick Ship Available |
| A36RH, A36R | 36 x 24 | Steel Black Heatilator Fireplace Doors | No Quick Ship Available |
| A42RH, A42R, A42C, A42CH | 42 x 24 | Steel Black Heatilator Fireplace Doors | No Quick Ship Available |
| DX36, DX36AI | 36 x 20 15/16 | EZ Door for Heatilator | EZ Door |
| DX42, DX42AI | 42 x 22 15/16 | EZ Door for Heatilator | EZ Door |
| E36, EC36 | 36 x 20 15/16 | Replacement Glass Doors | Replacement Doors, EZ Door |
| E39, EC39 | 39 x 20 15/16 | Steel Black Heatilator Fireplace Doors | No Quick Ship Available |
| E42, EC42 | 42 x 20 15/16 | Replacement Glass Doors | Replacement Doors, EZ Door |
| EL36, EL36I | 36 x 20 15/16 | EZ Door for Heatilator | EZ Door |
| EL42, EL42I | 42 x 20 15/16 | EZ Door for Heatilator | EZ Door |
| HB36A, HB36AI | 36 x 20 15/16 | EZ Door for Heatilator | EZ Door |
| HB42A, HB42AI | 42 x 20 15/16 | EZ Door for Heatilator | EZ Door |
| HD36B, HD36BI | 36 x 22 1/2 | EZ Door for Heatilator | EZ Door |
| HD42B, HD42BI | 42 x 22 1/2 | EZ Door for Heatilator | EZ Door |
| HR36, HC36 | 36 x 20 15/16 | EZ Door for Heatilator | EZ Door |
| ST36D | 36 x 20 15/16 | EZ Door for Heatilator | EZ Door |
| ST42A | 42 x 22 15/16 | EZ Door Steel | No Quick Ship Available |
| T588, T3600, TD36B | 36 x 20 15/16 | EZ Door for Heatilator | EZ Door |
| T768, T4200 | 42 x 24 | EZ Door for Heatilator | No Quick Ship Available |
| TD42B | 42 x 22 15/16 | EZ Door for Heatilator | EZ Door |
THE ORIGINAL EZ DOOR
Now with a solid steel frame.
With its durable forged steel frame and upgraded glass, the EZ Door Steel features a quality construction truly designed to last a lifetime.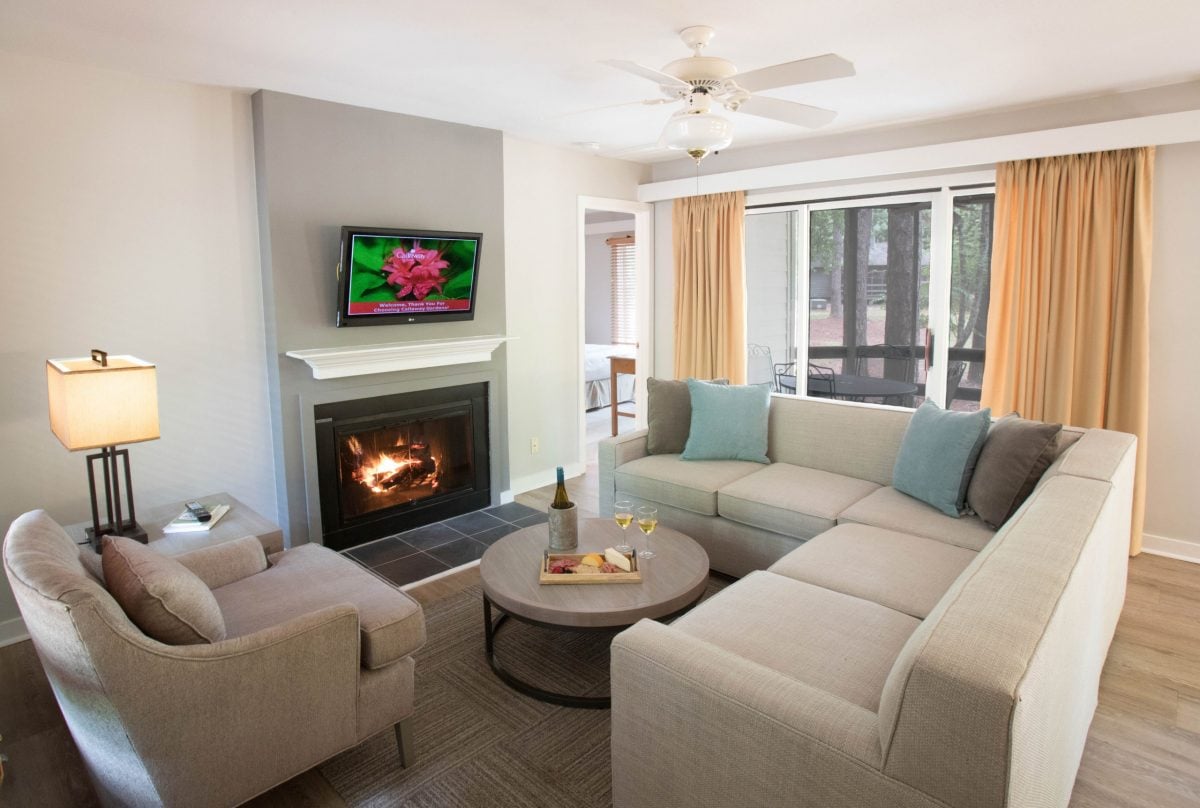 The trusted choice for comfort.
Popular Georgia-based resort
Callaway Gardens
selected the EZ Door Steel to update 150 of their vacation cottages due to its great combination of strength, durability, looks, and price.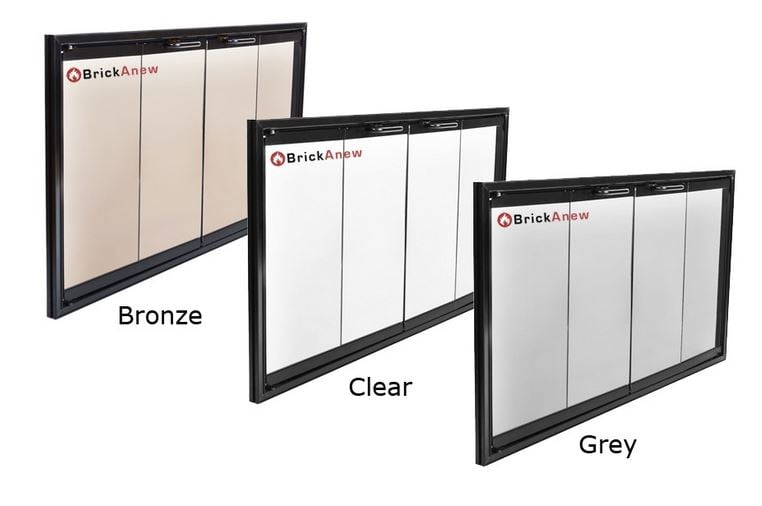 3 glass colors to choose from.
Hide leftover ash and soot in your firebox with tinted glass options—available in grey or bronze.
The EZ Door Steel Fireplace Doors:
Quality Constructed 3/4″ Low Profile Steel Frame for durability

Fine Textured Black Finish (Powder Coat Finish)

Available Only As An Inside Fit

Tempered Bronze, Gray, or Clear Glass

Bifold doors or Full Swing Trackless Bifold Doors

Lifetime Warranty on Glass – 5 Year Warranty on the Frame

Please Note:If your fireplace opening exceeds 44″ x 28″, check out our EZ Door Plus which has larger sizes available.
A very popular resort called Callaway Gardens selected this door to update 150 of their vacation cottages. They chose the EZ Steel because of the great combination of strength, durability, looks, and price. The EZ Door Steel is truly the lowest priced custom steel frame fireplace door on the market, yet the quality is equal to or better than similar doors costing $600.00 or more.

The EZ Door Steel Warranty & Specs:
Material: Main Frame: Steel: Fine Textured Black
Door Style: Bi-Fold
Glass: Heat Treated 1/4″
Warranty – 5 years against defects in materials and workmanship and lifetime warranty for the glass.

Keep fireplaces clean – have them inspected annually.

Leave glass doors open while burning.

Do not leave a fire in the fireplace unattended.

Extinguish a fire before going to bed or leaving.