No products were found matching your selection.
Fireplace Hoods for both Vented & Vent Free Fireplaces
Your fireplace regularly reaches temperatures of 1300º and rising heat has damaging effects on your mantel and hearth surround. Fireplace hoods are not just decorative, they are an inexpensive heat shield necessary to prevent damage and soot build up in your home. We have many different hood options so you can find the perfect fit and style for your fireplace. Additonally we offer 5 different finish options at no extra-charge, so you can really add that stylistic edge to your fireplace. Choose from matte lback, antique brass, polished chrome, polished brass, and satin chrome.
What do fireplace hoods do?
Hoods act as heat deflectors to keep your fireplace environement safe. Not only do they keep you safe, but they are also vital to long term health and aesthetic of your fireplace.
Fireplace hoods are vital in maximizing the heat output of your fireplace into the room.
A fireplace Hood can also greatly reduce the time and energy spent cleaning your fireplace. Soot and smoke buildup can really ruin your fireplace environment, and a fireplace hood has a large impact on reducing the spread of soot and smoke.
How do fireplace hoods work?
As hot air exits your fireplace into your room, it immediately starts to rise. Without any protection or barrier, the heat can cause damage to your mantel and surrounding area. This creates a problem for many who have anything above or near their fireplace.
A fireplace hood installed directly above the opening of your fireplace. The hood deflects the heat as it rises, pushing it away from the area above your fireplace and out in to the room. The hood protects your fireplace while also greatly improving the heat output of your fireplace.
Do fireplace hoods work?
Yes! Fireplace hoods are an inexpensive way to protect the environment surrounding your fireplace from heat and soot/smoke damage and maximize the heat output of your fireplace. They perform a simple task and they perform it well. A fireplace hood will help you get the most out of your fireplace at a very affordable cost.'
What is the difference between a lintel mount and a surface mount?
First, it is important to note that neither mount is better than the other. The mount you choose simply depends on the fireplace you have and if you have a lintel or not. If you have a lintel on the top of your firebox opening, you can use a lintel mount to install your hood. If you don't have a lintel or do not wish to use the lintel bracket, you can use the surface mount which is attached to the brick above your fireplace or directly to the face of your fireplace.
How do you install a fireplace hood?
Fireplace hood installation is generally straightforward and easy, with only a few steps to complete the process.
1. Remove all protective film from the hood.
2. If using a surface mount place the hood on the front of your fireplace opening and mark where you will drill the holes.  If using a lintel mount, follow the same process but place the hood under the lintel and mark where to drill the holes.
*If installing an adjustable hood, make sure both sides of the hood are extended evenly before marking where to drill the holes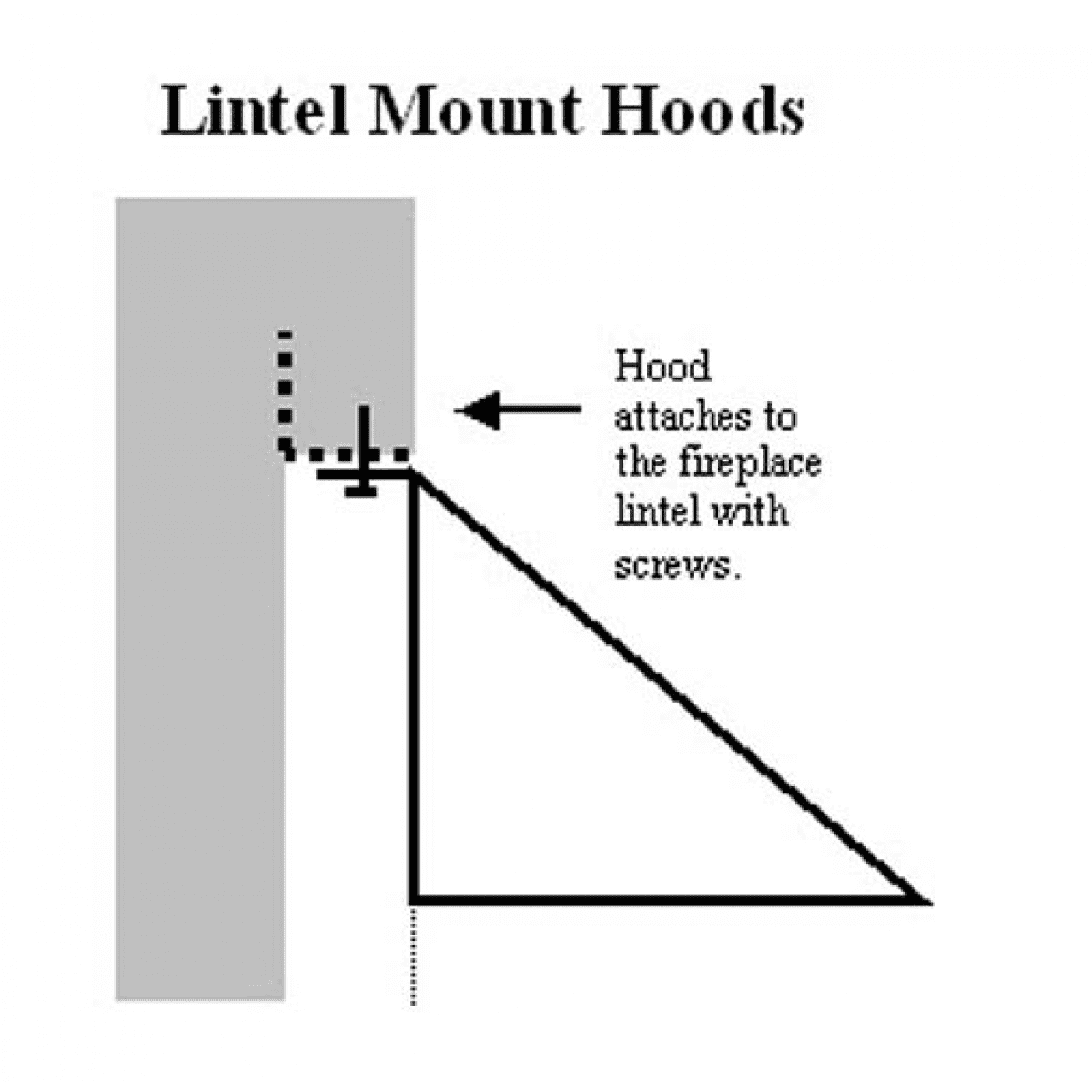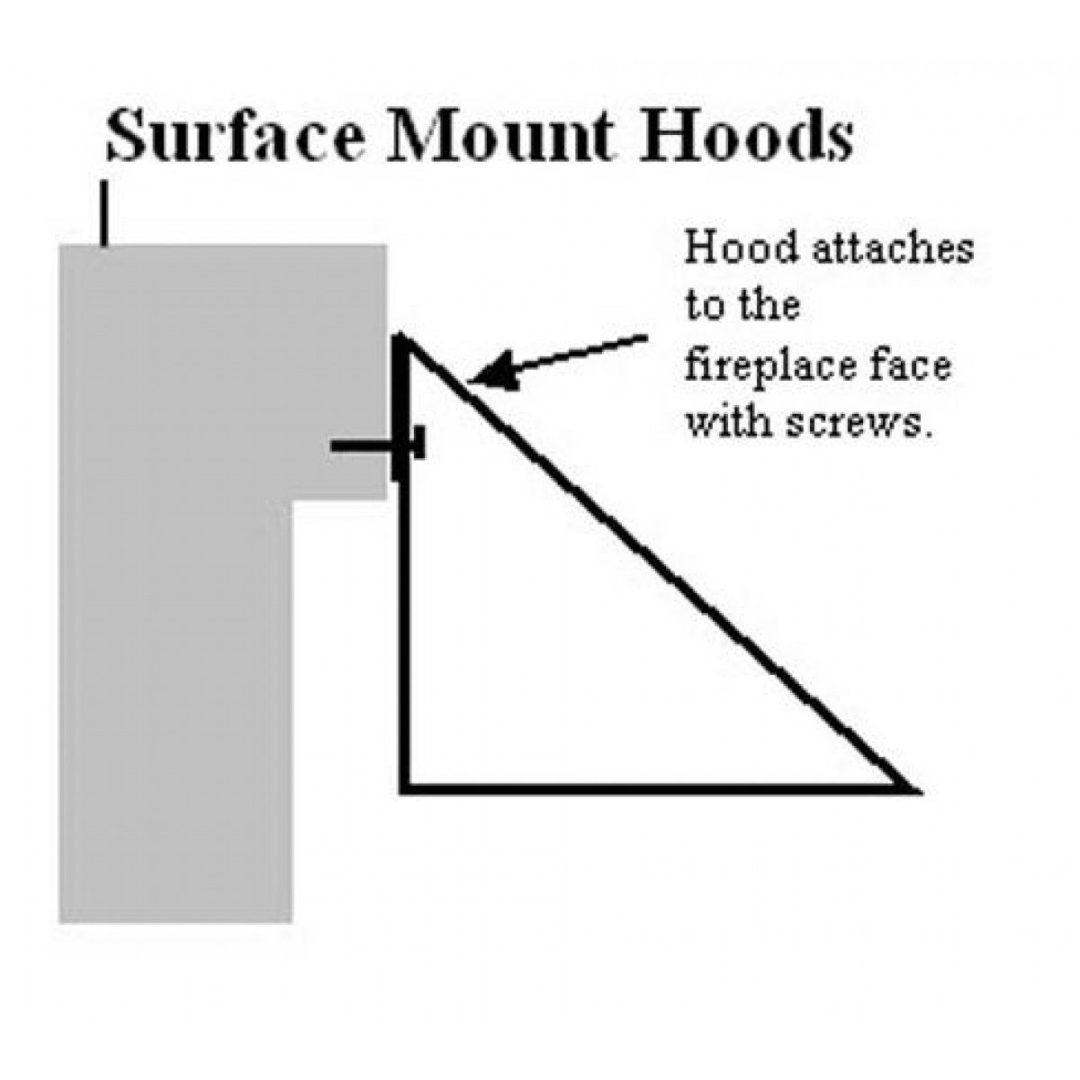 3. Drill 1/8 holes where you made your marks
4. Attach the hood using the included self tapping screws.
When finished, your hood should be mounted like this!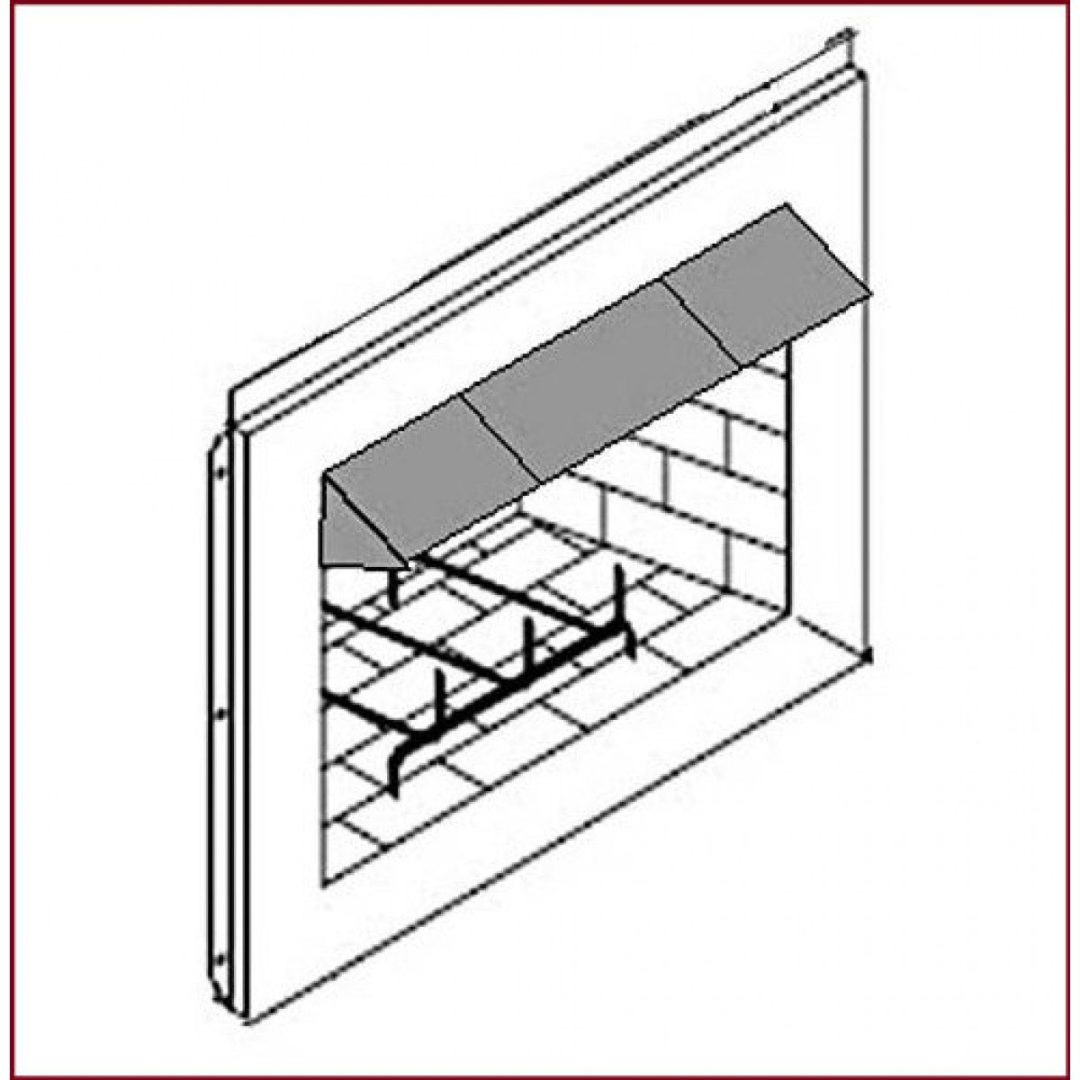 We are always happy to help you with personal attention so you can make sure your installation goes smoothly.
    Fireplace Hood With Lintel Mount                            Fireplace Hood with Surface Mount
Have Questions? We're Happy to help. Call 800-897-7175 or email to sales@brick-anew.com
Fireplace Hoods