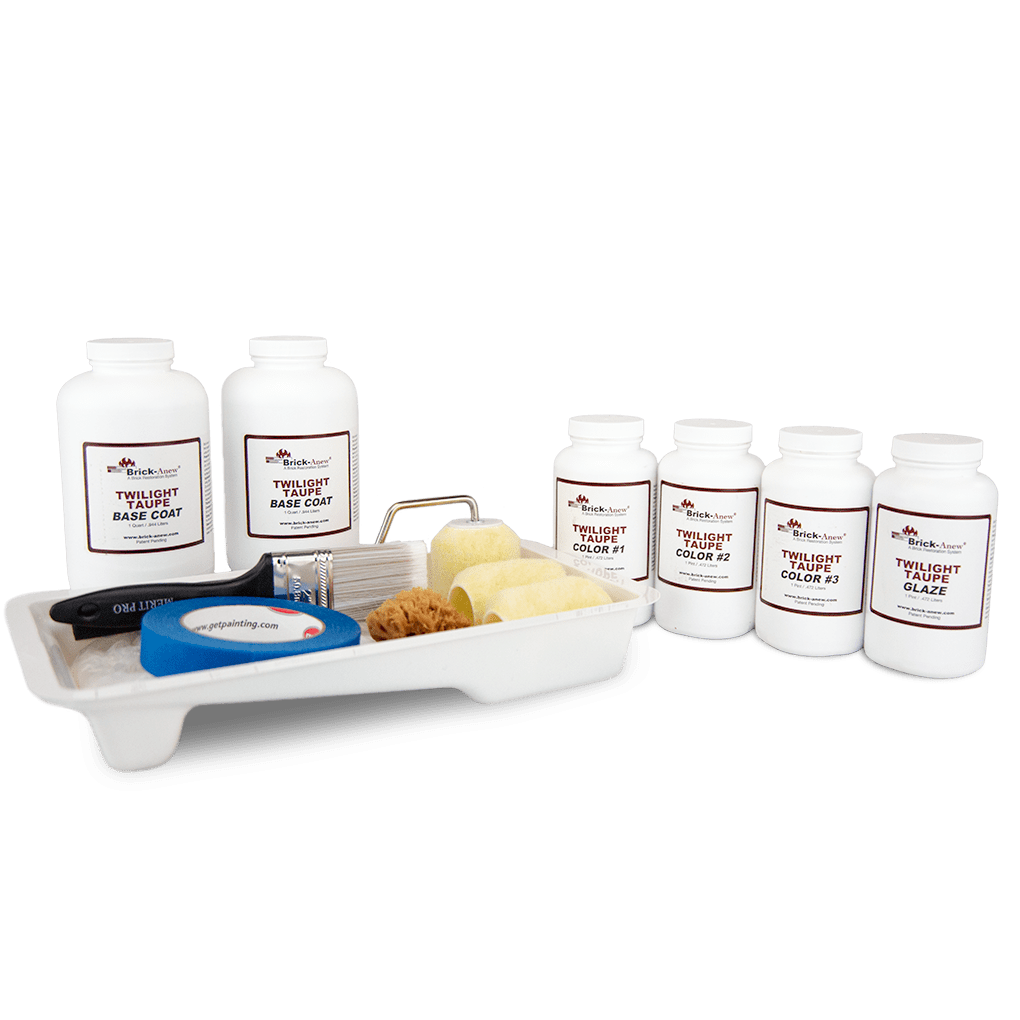 Give your fireplace a real brick look.
Don't put up with your old, ugly brick anymore. In one afternoon, you can make your fireplace the centerpiece it was meant to be for just $199 with the Brick-Anew Paint Kit.
Simple step-by-step process.
Brick-Anew is a step-by step process that helps you repaint your fireplace with an authentic look of real brick. It isn't a single coat of paint that looks like an amateur did it. It won't peel off as the years go by. Our paint kit has everything you need, including an instructional video. The minute your kit arrives you're ready to get started!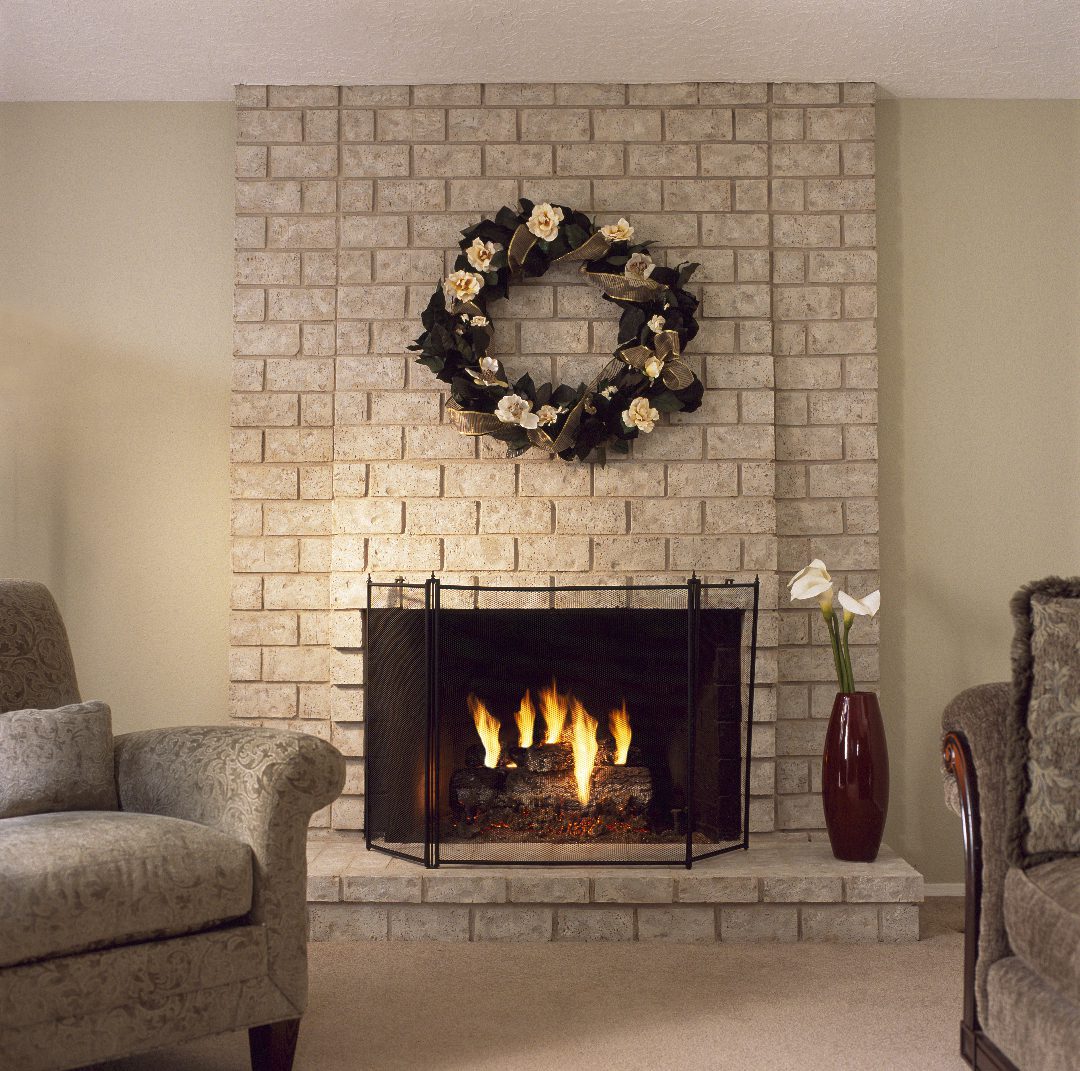 Beautiful results unique to your fireplace.
Our fireplace paint is specially formulated to give your fireplace the look, feel, and texture of natural brick. Choose from our 3 hand-picked color schemes designed specifically to complement any decor. Browse our gallery of before/after pictures below to see the amazing results from our happy customers.
Thousands of dollars less than professionals charge.
You don't have to pay $1,000 or more to rip out the brick, or pay a professional painter. But Brick-Anew makes it look like you did. Read our testimonials from satisfied Brick-Anew customers who are spending time by the fire again. With just a few hours of painting, you can too. All for as little as $199 with a solid money back guarantee.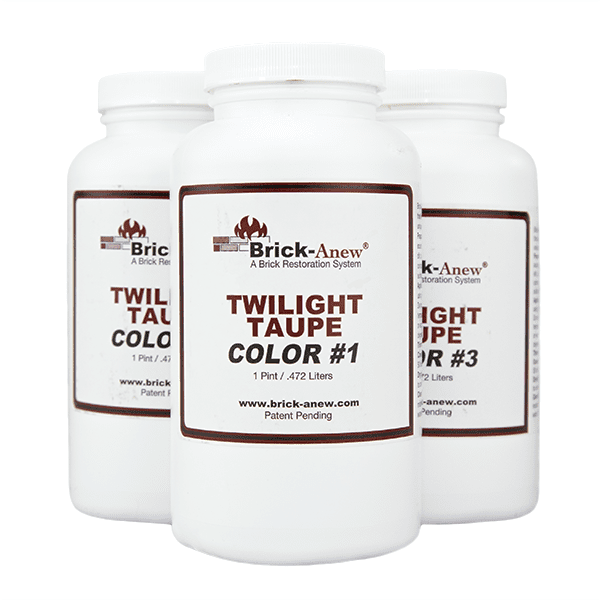 Match any decor with 3 designer color schemes.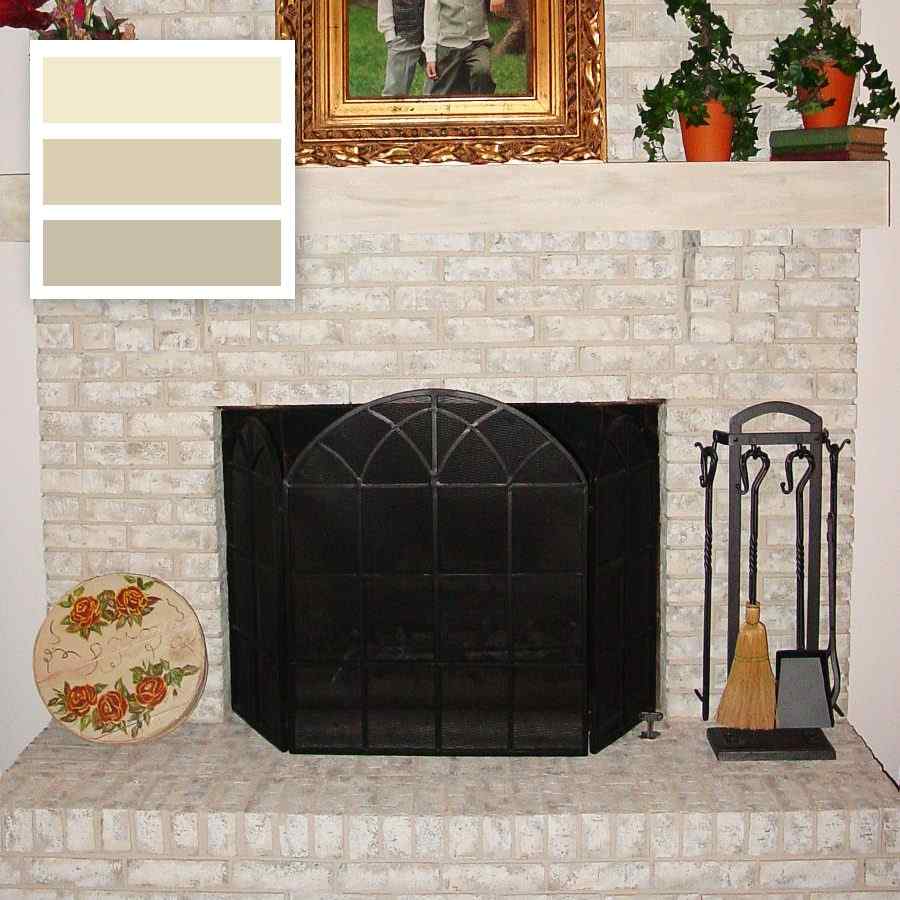 A combination of tan, gray, and yellowish-cream, Frosted Sunshine is a little lighter than our Twilight Taupe color and works well with lighter colors like pale yellow or light tan. It makes bold, complementary colors fill your room with color.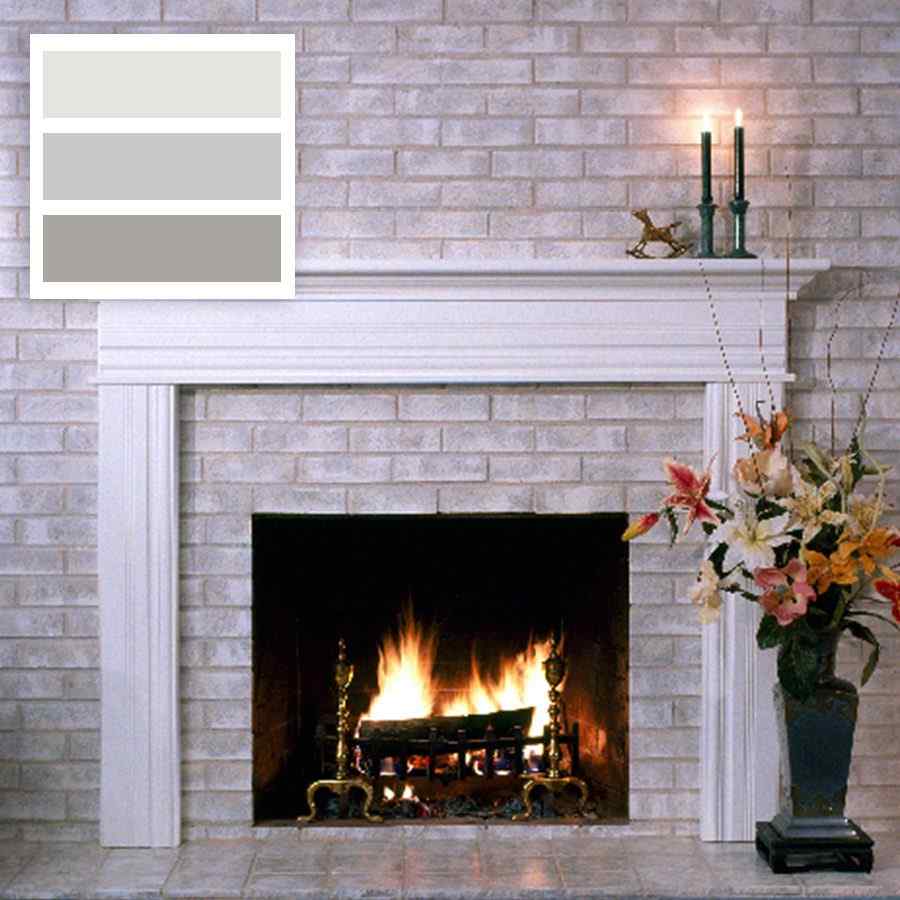 A light and medium gray combination with cream highlights., Misty Harbor works with carpet or furniture that's any shade of gray. It also matches contemporary designs and cool color tones.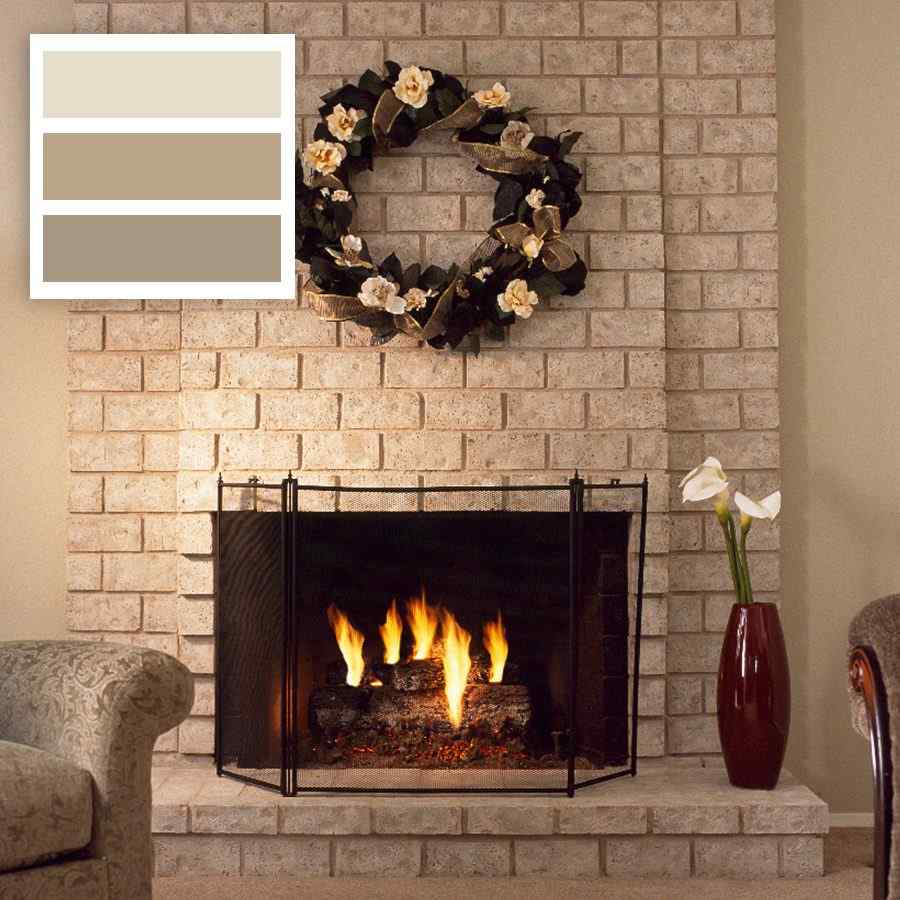 A combination of taupe, tan, beige and cream. Our most popular color works well with tan, taupe, beige or medium color tones. Twilight Taupe blends easily with a wide variety of home decor and resembles tumbled marble or natural sandstone.
HOW MUCH PAINT SHOULD I ORDER?
1 KIT COVERS APPROXIMATELY 60 SQ. FT.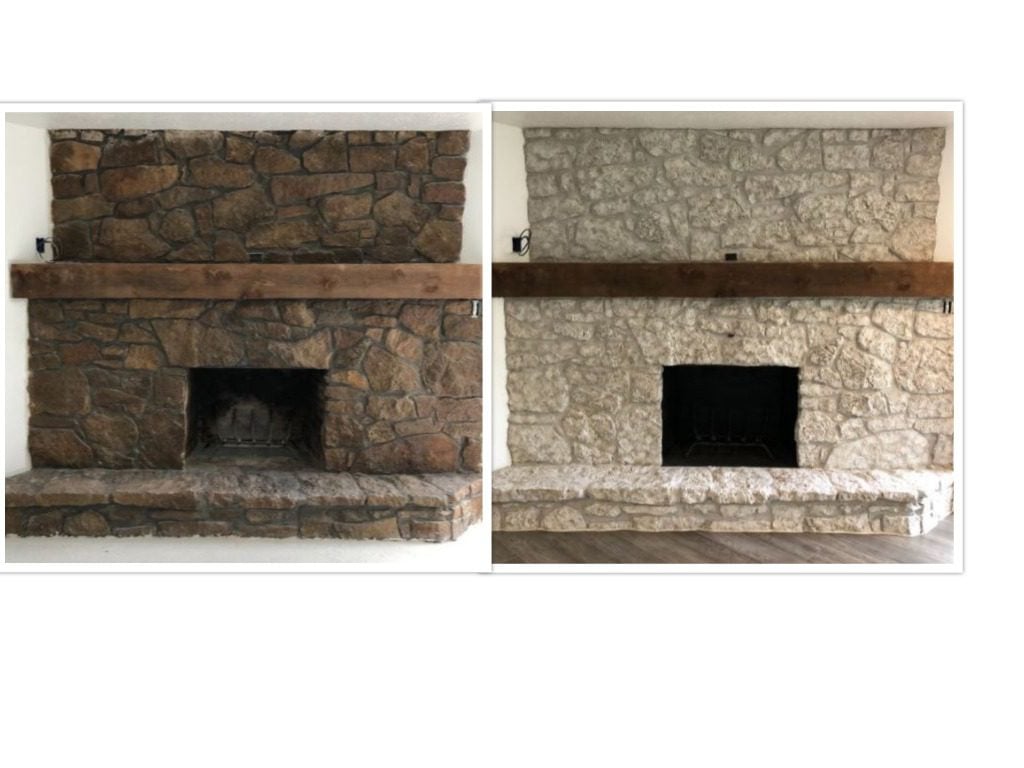 Now for stone fireplaces.
What customers have to say about Brick-Anew:
"A Wrecked Rec Room" Episode
For less than $2 a square foot you can lighten and brighten your home and get the results that professional painters charge $1000's of dollars to achieve. Compare this to the cost of updating your kitchen or bath which typically runs $7-8 per square foot. Sound too good to be true? We're so confident about the results that we offer a No Hassle, Money Back Guarantee. Order your Brick-Anew Paint Kit now and update your fireplace this weekend!