Since 1997, Brick-Anew has transformed thousands of fireplaces Period.
Homeowners across the U.S. love the Brick-Anew Fireplace Paint Kit. Why? Because it includes everything you need to easily lighten and brighten your fireplace — while maintaining the beautiful texture, look, and feel of natural brick.
Not only is our complete Fireplace Paint Kit easy to use even if you have no painting experience, we'll personally help you achieve the best results. If you need guidance (or just a little encouragement), you can call or email us anytime for friendly help.
Choose from 3 designer color schemes
to lighten & brighten any style of home.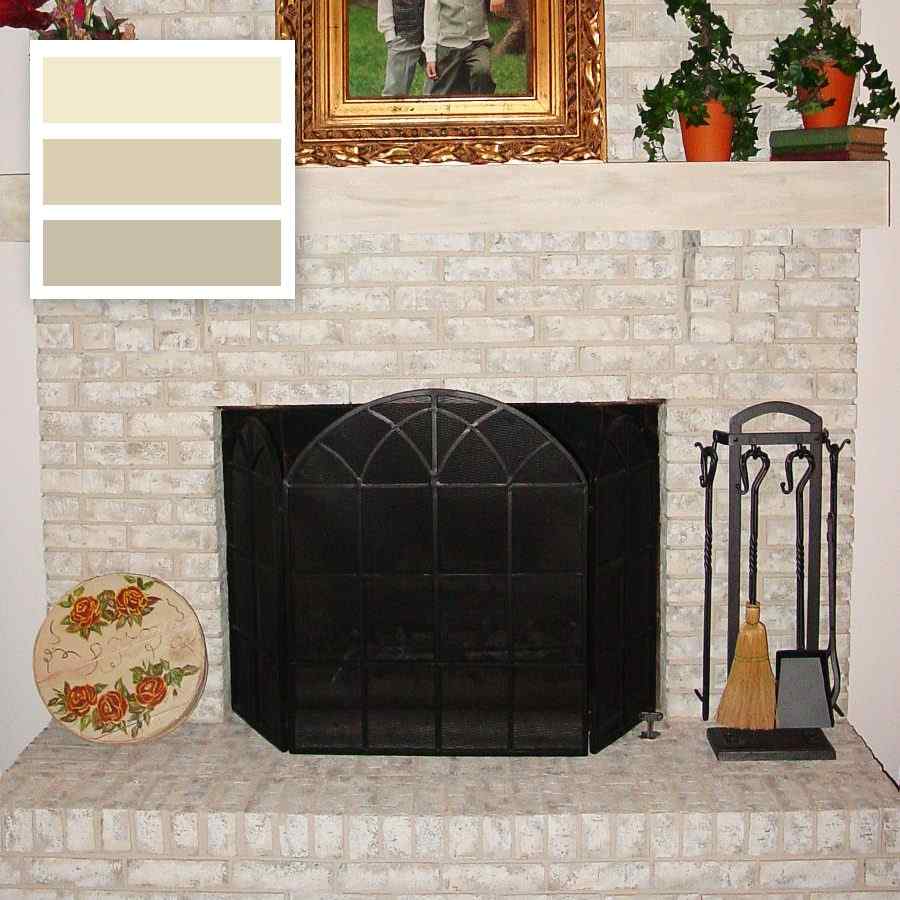 A combination of tan, gray, and yellowish-cream, Frosted Sunshine is a little lighter than our Twilight Taupe color. It works well with lighter brick colors like pale yellow or light tan. Choose Frosted Sunshine to bring out the contrast in your complementary room decor.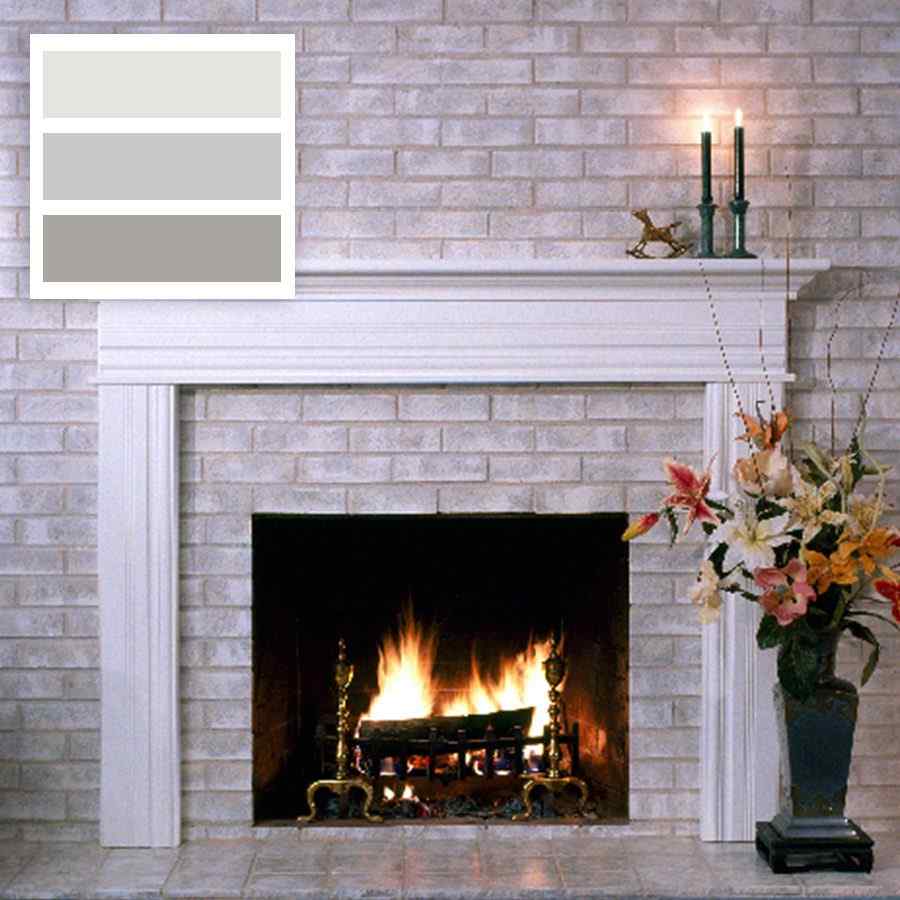 A light- and medium-gray combination with cream highlights, Misty Harbor works beautifully with carpet or furniture in any shade of gray. Choose Misty Harbor to match your contemporary decor or cool color tones.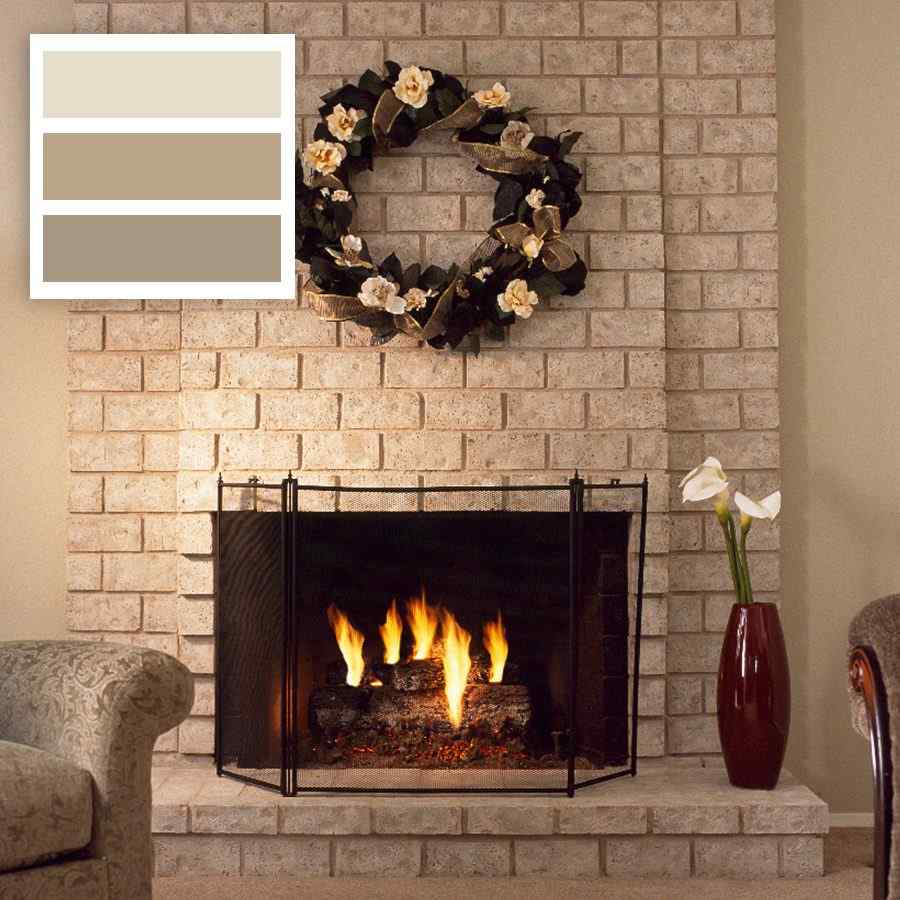 A combination of taupe, tan, beige and cream, Twilight Taupe is our most popular color. It works well with tan, taupe, beige, or medium color tones, and blends with a wide variety of home decor.
Choose Twilight Taupe for an end result that resembles tumbled marble or natural sandstone.
THE BRICK-ANEW FIREPLACE PAINT KIT
WHICH COLOR SHOULD I CHOOSE?
INTERVIEW WITH BRICK-ANEW OWNER
PAINTING A FIREPLACE WITH BRICK-ANEW
How Much Paint Will I Need
How much surface area are you painting?
Here's how to measure
1 KIT
Up to 60 SQ. FT.
1 paint kit covers up to 60 square feet.
Many "standard" fireplaces are this size.
Painting a Larger Area?
Your Kit Includes All the Tools You Need
to Achieve an Impressively Professional Result
Ordered your kit, but now have cold feet?
We're personally here to help you every step of the way.
Call us, and a real human will answer! (800)-897-7175