Overview
Transform your fireplace with a made to measure fireplace door from Brick Anew.
Safe, stylish, and minimalist. If you're hunting for an affordable, yet still custom-fit fireplace door, well — you found it!
Just enter your fireplace manufacturer, firebox dimensions below, and we'll craft a custom-fit door for your fireplace.
Your new fireplace door will help you save on energy costs, reduce chimney drafts, and keep your home safe — all for hundreds less than you'd pay for the same quality elsewhere.
The EZ Door can be created up to 42″ wide and 22″ high. Does your fireplace exceed those dimensions? Check out the EZ Door Steel instead
PLEASE NOTE: Doors must be fully opened while fire is burning.
About the EZ Door
Two tracked bifold doors open 90 degrees
Frame installs using two brackets on the left and two brackets on the right
Doors fit into the frame with a pin and roller system
Measurements & materials
1 1/8″ anodized aluminum frame in matte black
Tempered 3/16″ clear glass with safe finished edges
Install your doors right the first time!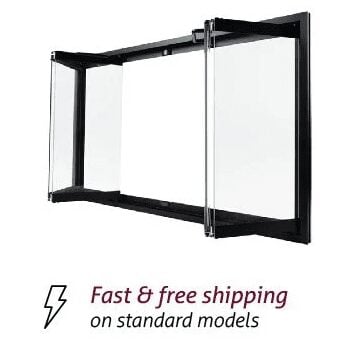 Order with confidence thanks to our No-Hassle Money-Back Guarantee
Every door order includes a 30-day money back guarantee, free returns, and a 2-year warranty against defects. .We'll even help you make sure you've picked the right product for your home before you order.
Safe, secure fireplace doors so easy to install, we named them for it
Get the perfect fit for your fireplace, no matter the make or model. The EZ Door is simple to install in just a few minutes. Keep pets and kids out of the fireplace!
The EZ Door's sleek matte black frame adds the perfect finishing touch to your fireplace, so you can reduce energy costs and look good doing it.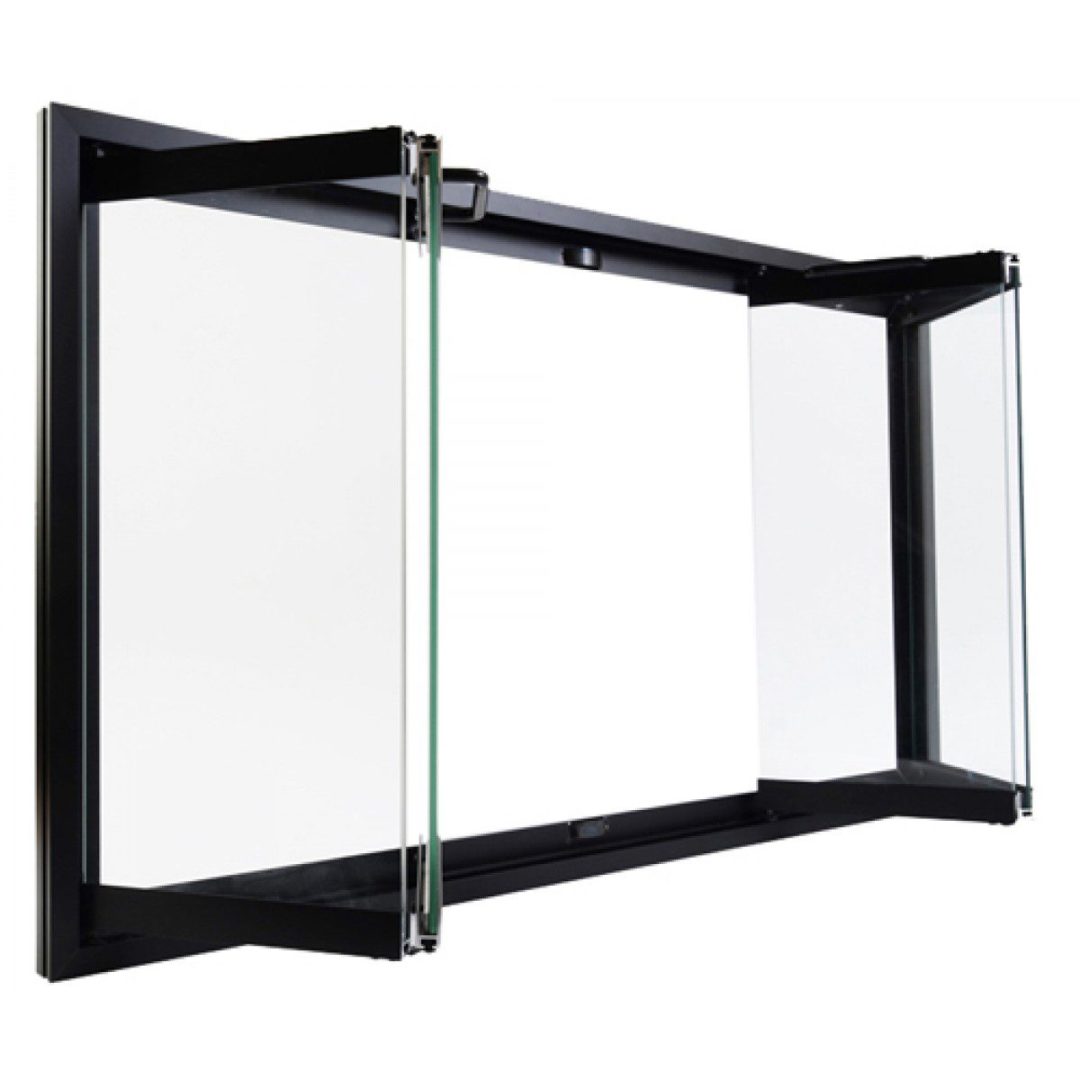 Durable, high-quality materials at a reasonable price
With tempered glass, finished edges, and a durable anodized aluminum frame, the EZ Door is built to last while still being affordable. And "affordable" doesn't mean cheap. Compare the EZ Door with similar doors that sell for $500 or more.
Reduce your energy costs and look good doing it
Keep the EZ Door closed when you're not using your fireplace to keep your heat inside and eliminate chimney drafts. Thanks to the minimalist matte black frame, you'll be saving money AND looking stylish.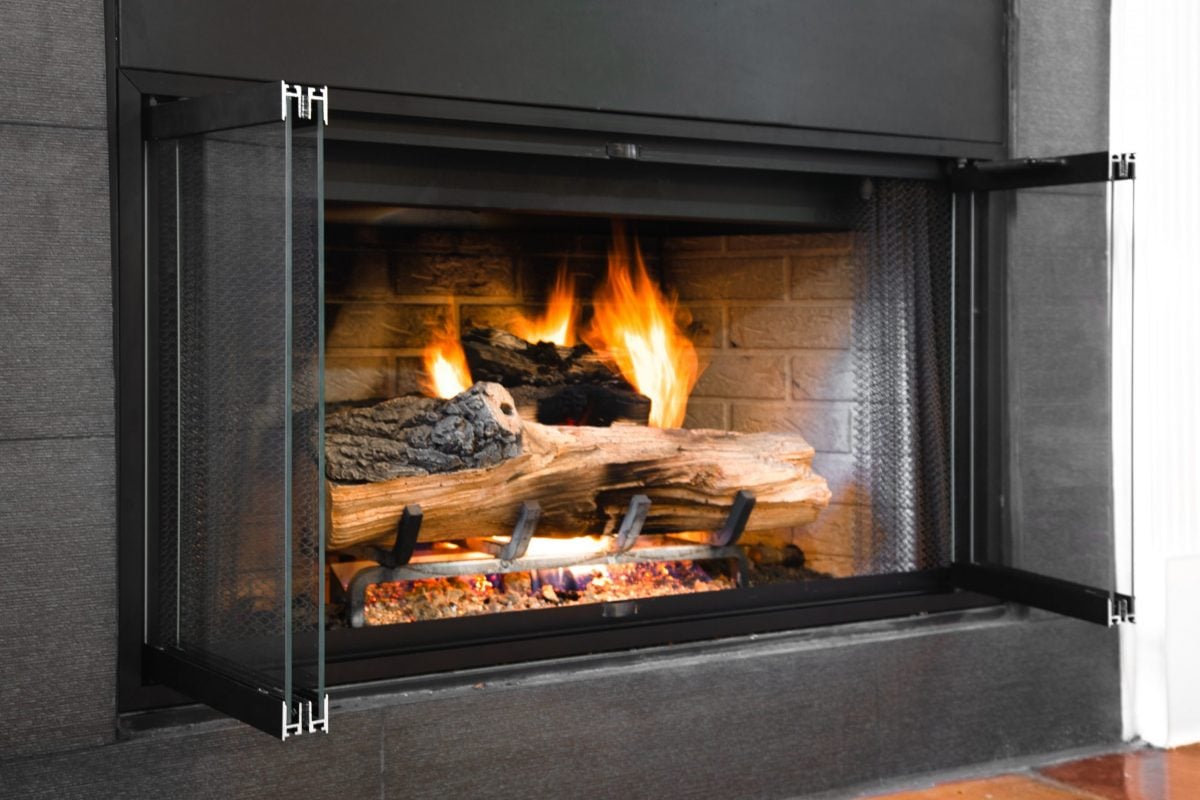 Your Custom Fireplace Doors could just be a few days away.