Ahhh….there's nothing better than the relaxing warm glow from a fireplace at the end of a long day.  The flames calm and comfort you no matter how stressed out you are.
I'm always a little sorry for people who don't have a fireplace in their home, especially when they live in an area with super cold winters. But there's hope! I ran across this blog post recently on the Heat&Glo website, www.heatnglo.com, and I thought I'd share it with you. The writer did a fantastic job of spelling out why installing a gas fireplace in your home is a great idea.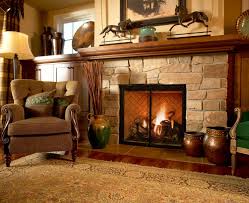 "According to the National Center for Real Estate Research, fireplaces can increase the value of your home by 6 to 12%!"-Heat&Glo Blog
Check out the Heat&Glo blog to learn all of the "Top 10" reasons why you should consider adding a gas fireplace to your home. Enjoy!
Related Posts