When it comes to stacked stone fireplaces, there are dozens of different materials, styles, and designs you can choose from. A stacked stone fireplace is a collection of rectangular and thin stones 'stacked' on top of each other. This creates a beautiful layered look which will form a charming focal point to your room.
It can become overwhelming trying to find the best one for you that matches the rest of your room's aesthetic. 
We've decided to make choosing the design of your stacked stone fireplace much easier by providing you with ten stylish stacked stone fireplace ideas. We guarantee you'll find one you like, so let's get started:
Bring focus to your stone wall
Your fireplace is often a focal point in any room, and it is what people first see when they walk in. Some people decide to make it more subtle, but if you want to bring even more attention to your fireplace and the beautiful stacked stone wall surrounding it, there are some things you can do to help it stand out. 
Instead of just placing stone around the fireplace and stopping there, you can stack the stone up to the ceiling. It will cover a much larger area but come across as an impressive feature in your room that can blend with many other decors.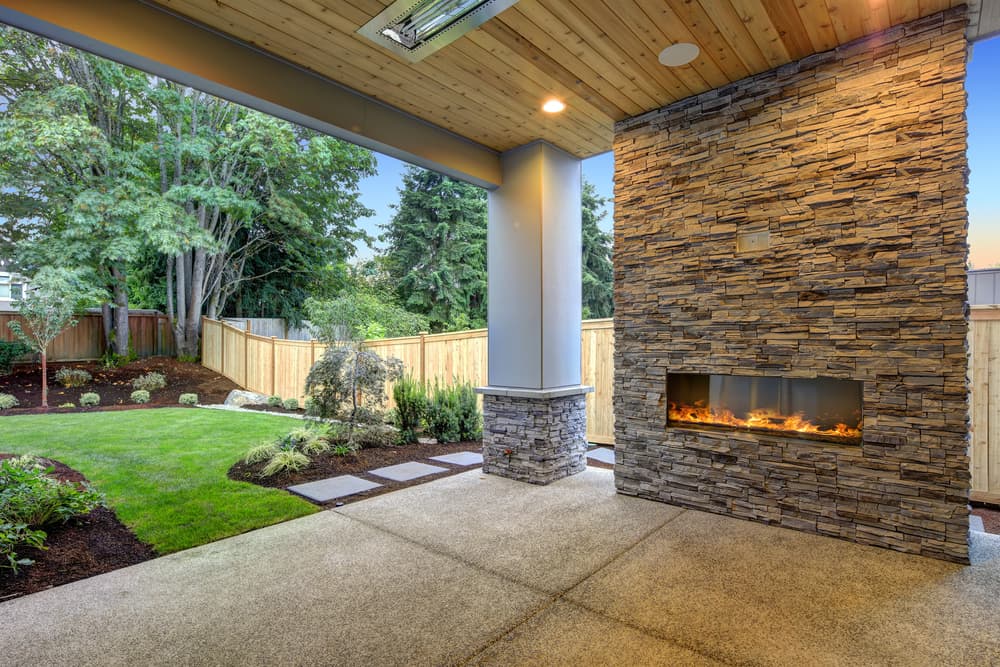 Add a floating shelf
Most fireplaces come with a mantel, and it is often attached directly to the unit. However, floating shelves have started making an appearance in many different interior designs, and it offers something sleek, modern, and unique to the wall. 
Instead of getting a fireplace that comes with a built-in mantel, you can opt for a floating shelf that sits a few inches above. It looks amazing, and you can choose the type of material it is made out of. It doesn't need to have a stone effect but can rather be wood or metal.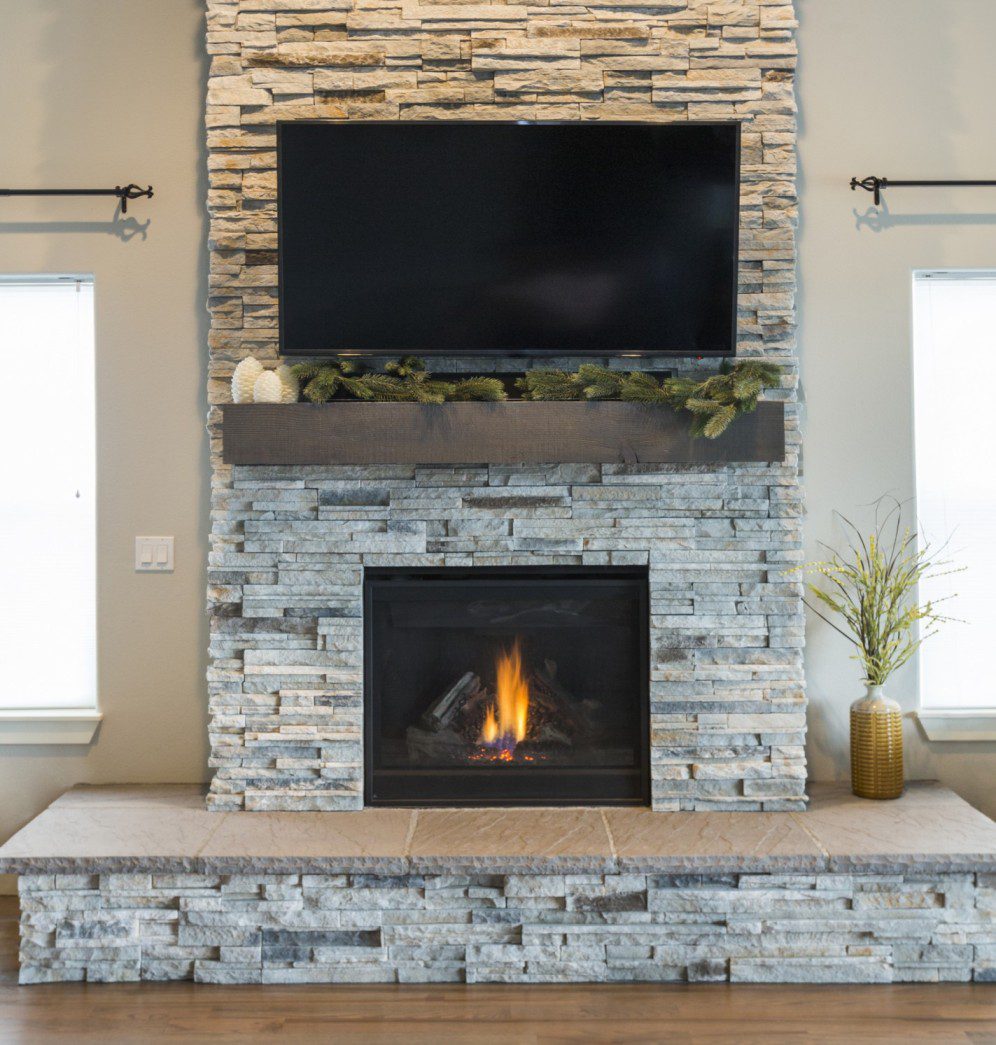 Turn it into a subtle accent
We've already mentioned making your stacked stone fireplace the focal point of your room, but what about if you want it to be a bit more subtle? You can turn it into an accent that sits among lots of other things in the room, such as cabinets, shelving, and furniture. 
For example, you may have a bright white space full of cupboards and cabinets on one of your walls, and you want to introduce something in the middle to break it up. A gray/blueish stacked stone fireplace may be just the thing you need to add a bit of texture to the space.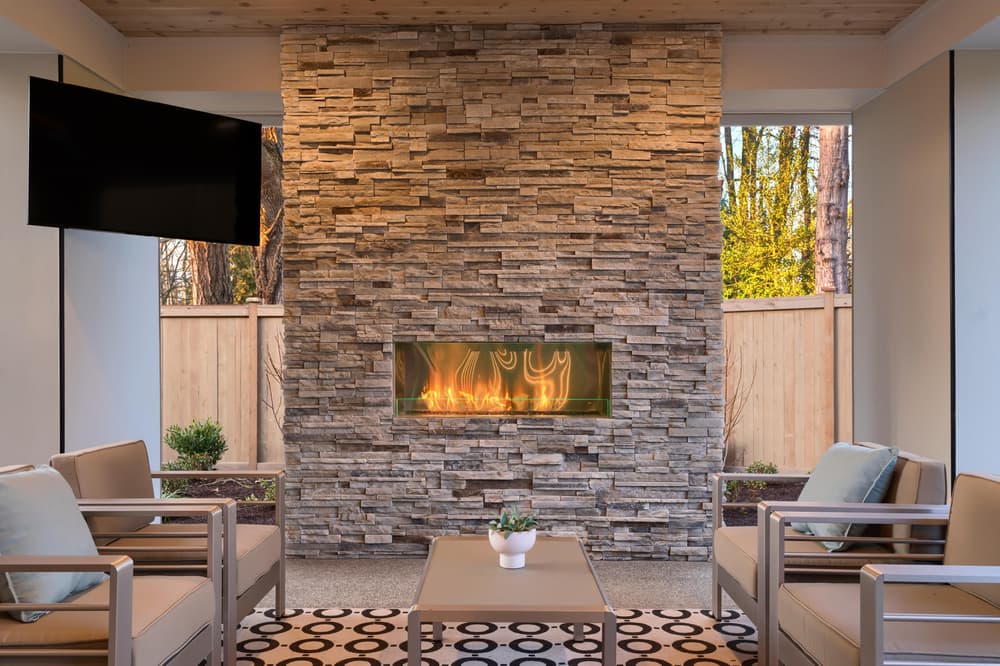 Go for gray
When it comes to choosing a shade for your stacked stone fireplace, you can never go wrong with gray. It is a neutral color that provides a contemporary look to your space. It also goes with almost any sort of decor you have in your room and is great if you ever want to add new pieces or redesign the space.
You can either opt for the same shade of gray stacked on top of each other, or you can go for various tones. It is also a good idea to vary the height and length of the stone, providing the stacks with a unique pattern that people will adore.

Introduce some color
So, maybe you don't want something subtle like gray, and you want to be slightly more adventurous. This is when you can add a pop of color to the stacked stone fireplace. You may not want to paint the stone a bright color like red or blue, but you can stick to a subtle undertone and decorate the area with some colorful decor.
For example, you may want some red items, such as flowers and picture frames, to place on the mantel. Or maybe you want to introduce a green storage box for your firewood to place next to the space.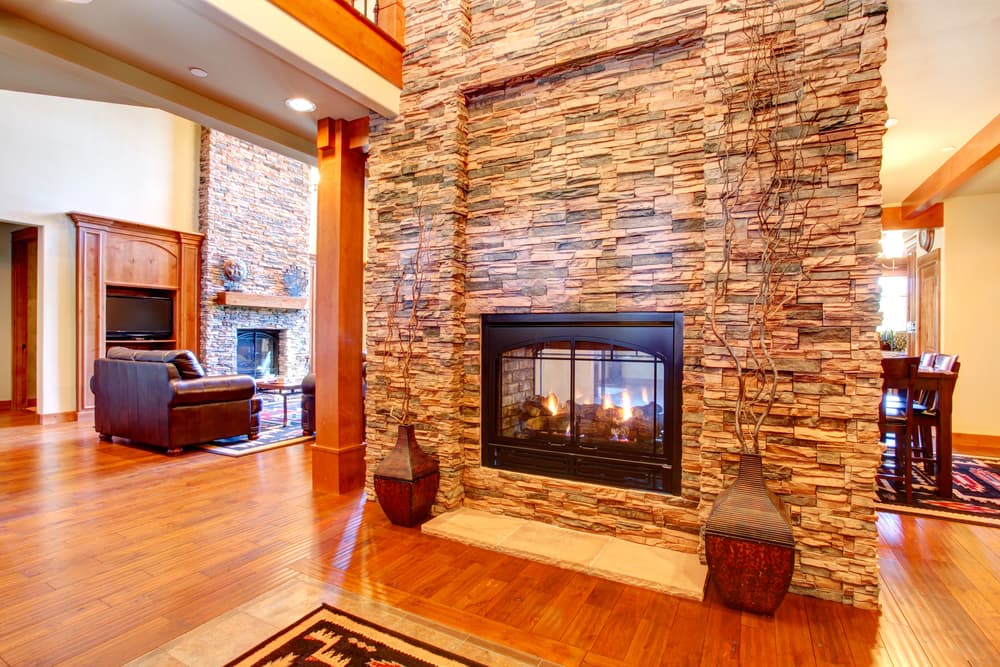 Combine with wood
Just because you're using stacked stone as the basis of the fireplace, it doesn't mean you have to stick to just one material. You can combine the space with another material, like wood, to give the fireplace a little extra edge that you won't find in many typical homes.
How you incorporate the wood is up to you. You may want to add some wooden shelving around the fireplace where you can display some memorabilia and decor. You might also want to opt for a wooden mantel. This is particularly good if you have wooden furniture in the room to match. 
Add a modern touch
Some people prefer a traditional fireplace, but others want something a bit more sleek and modern. Luckily, stacked stone is a fantastic material to provide you with a new, contemporary look, but there are other touches you can add to enhance this image. 
Electric fireplaces, or those with a metal frame, can add that modern touch you've been looking for. Keep the colors together, such as grays, blacks, and whites, and ensure the rest of the decor in your space is also subtle. It makes it much easier to change your aesthetic in the future too.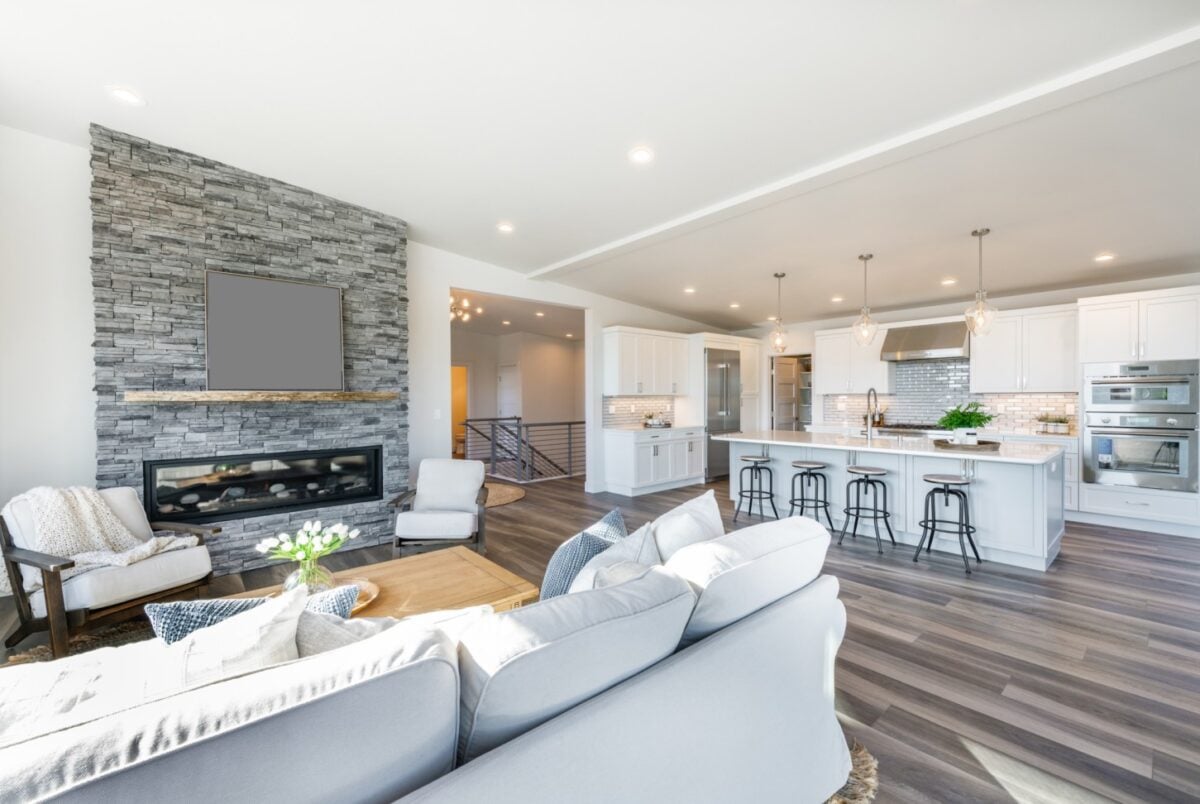 Take it outside
Who says you have to have a fireplace inside? Your living space can easily extend outdoors, and you can put together a cozy section for your houseguests to sit around. Outdoor gas fireplaces are a great addition to any home, and they look even snugger and inviting when you incorporate stacked stone. 
There are many ways you can build an outdoor stacked stone fireplace. You can place it on your patio with a wall that leads upwards to the underneath or a balcony, or you can build it from the ground up. The possibilities are endless, and it is even better with some blankets and good conversation.