Everyone loves a fireplace. Not only do they warm you up during the colder months, but they are great to look at. They become a central part of the room and are great for home decor as they catch the eye of anyone who walks into it. However, there are so many different types of fireplaces available for installation it can be hard to choose the right one.
One of the best ways to help you decide which fireplace is the one for you is by matching it to your home decor and aesthetic. However, in order to do this, you need to consider a few things first: 
The size of the room
The first thing you need to consider when choosing a new fireplace for your home is the size of the room it'll be installed in. Not everyone has space for an elegant new fireplace with a large stone surround, so you will need to work with what space you do have. 
Of course, if you have space, this opens you up to many more options, and you can move on to the next part of the considerations. However, if your room is on the smaller side, you can still consider other options, such as a portable or electric fireplace. 
The design of the house
The design of your house is just as important as the decor you have when considering the type of fireplace you want to install. For example, if you have a newly refurbished home with a modern appeal, you'll want a fireplace that matches that. You don't want something like red brick installed in a home with marble tabletops and white tiled flooring. 
Similarly, if you have a more rustic home, then you wouldn't want a natural stone fireplace made out of marble. Of course, you can opt for anything you want, but you want something that reflects your home's current design for the best look. 
An electric fireplace?
If you have a smaller room or want something that is easily customizable, you may want to consider an electric fireplace from the beginning. They come in many shapes and sizes, and you can easily find one that will match your home decor. 
Electric fireplaces have many benefits that sometimes outweigh the hassle of installing an entirely new wood-burning fireplace. They only need to be near an electrical outlet to turn on, and they provide just as much heat in the winter. Electric fireplaces are also easier to maintain, pose fewer risks, and are more environmentally friendly.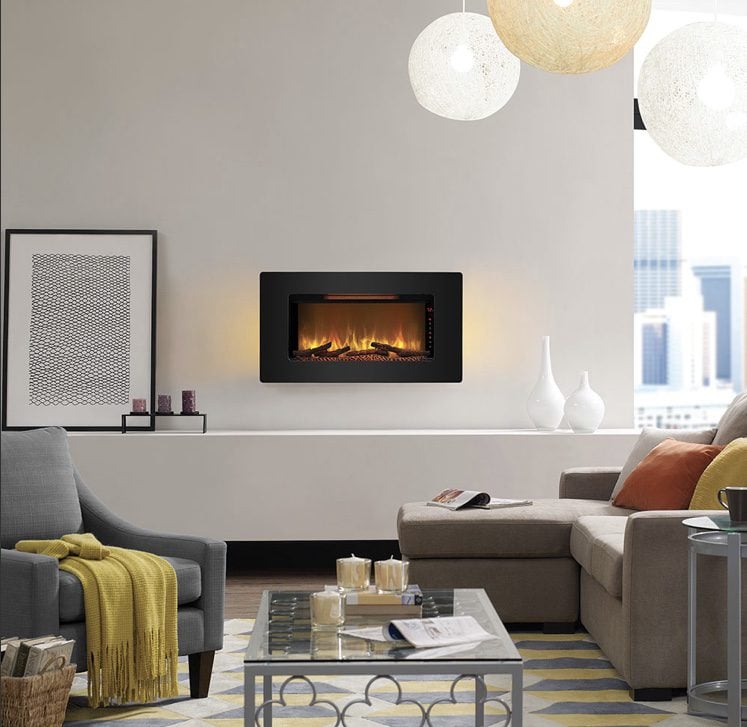 Make sure it's fit for purpose
When you've narrowed down the type of fireplace you want in your home, you need to consider what it will be used for. Some people install a fireplace in a room simply because they want more heat in the winter months. However, others install a fireplace purely for the aesthetics and how it can brighten up an area. 
If you want a new fireplace for its heat, you need to be sure you're installing one that can heat up the desired area. For example, a small electric fireplace may not heat up an open space living and dining room but rather a bedroom. You may also want something grand like natural stone if you are focusing on the aesthetics. 
What features meet your demands?
A fireplace isn't just the place where a fire is made; it actually comes with a wide range of other features. For example, you may want a mantel to display some of your favorite ornaments and family pictures. If you plan on using the fireplace every night, then you may need somewhere nearby to store your wood as well.
There are a lot of features to consider, and you need to be sure that the fireplace you choose can support the features you need. It is also a good idea to consider your budget and try not to go over it before the installation has even started. 
If unsure, consult a professional
There are so many things to consider when looking for a fireplace to match your home decor, and it can sometimes be a bit overwhelming, especially if you haven't had a fireplace before. Luckily, tons of experts out there can help you and answer any of your questions. 
Brick Anew has a wide selection of fireplaces and accessories, and the experts of Brick Anew are always here to help. If you have a question about any of our products or what one will best fit into your home and match your home decor, all you have to do is get in touch. 
Related Posts