Brick-Anew's easy to use brick painting system consists of three color choices…Twilight Taupe, Misty Harbor, and Frosted Sunshine. When you paint your brick with Brick-Anew, each brick will mimic real brick with several shades of color within each brick. Each of our kits contains five shades of paint which make up a unique color scheme. Take a look at the descriptions below to decide which one is right for you!
Twilight Taupe
This color combination has shades of taupe, tan, beige, and cream.  The end result resembles tumbled marble.  This neutral color goes well with a wide range of colors and decor.  If you have hardwood floors, brown leather or upholstered furniture with rich tones, cream colored furniture, dark wood accents, or tan or medium tones on your walls,  twilight taupe would be an excellent choice to lighten your room.  Bright colored accessories add interest  and a bold pop of color to your neutral background.  On the other hand, you could create a clean, restful look using cream and tan accessories.  A dark stained wood or rustic mantel would look beautiful against this color background.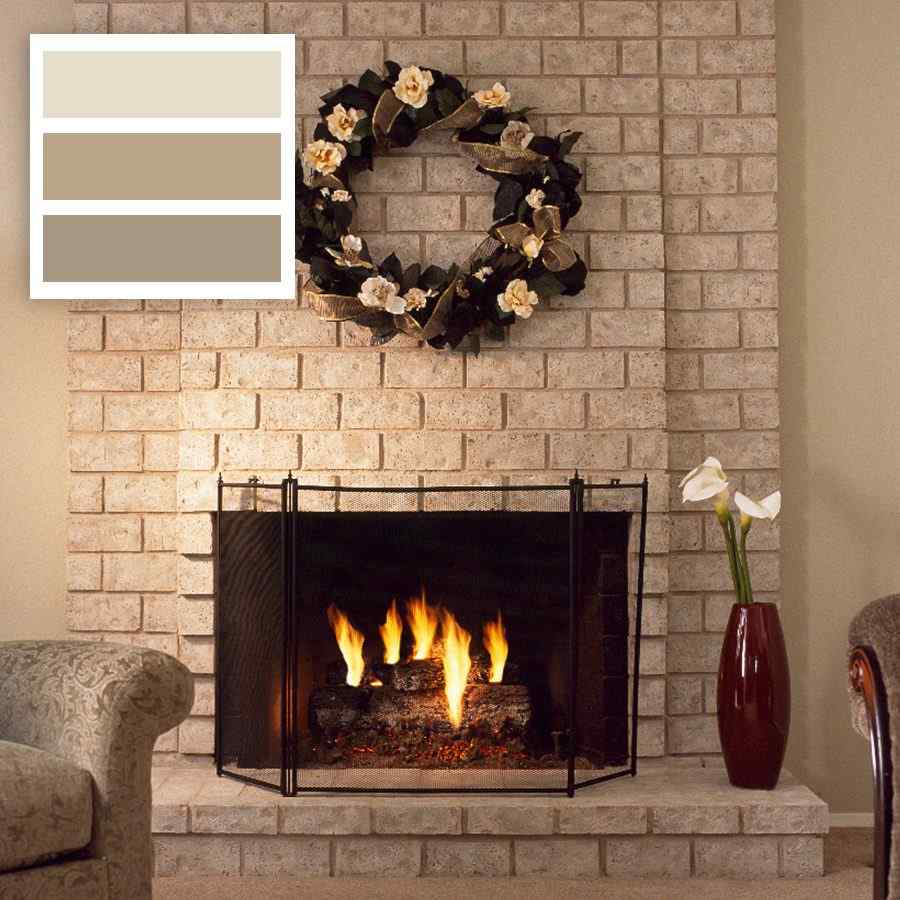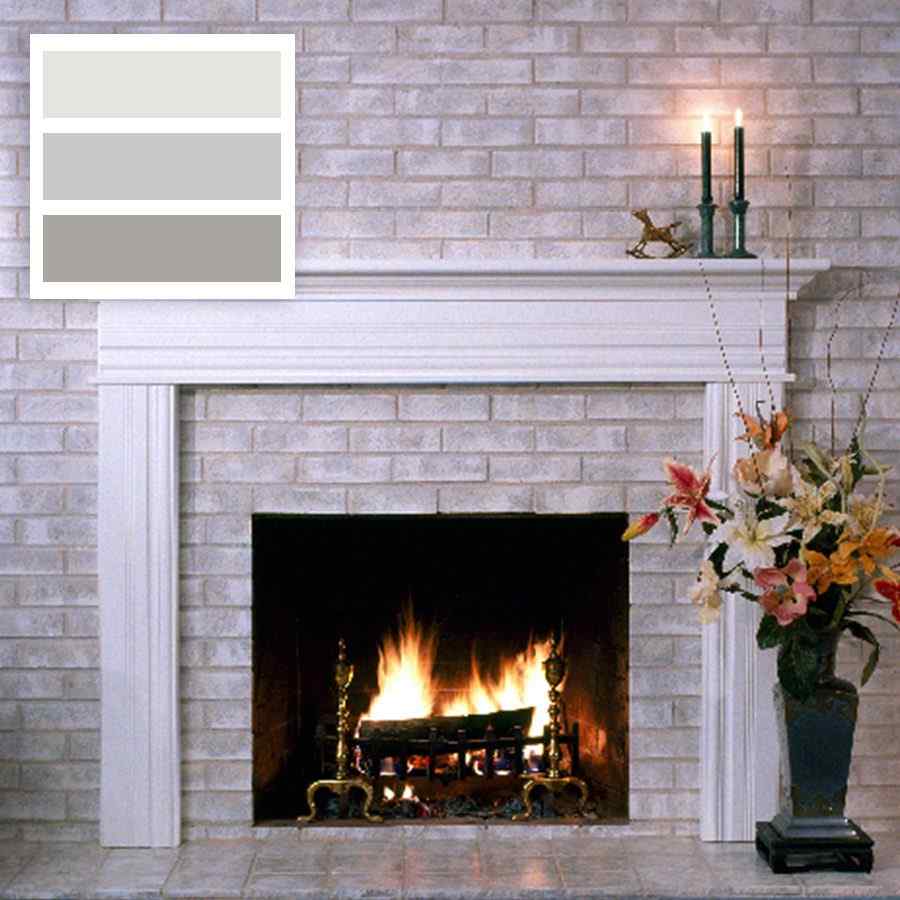 Misty Harbor
This color combination consists of light gray, cream, and dark gray.  This color works well with gray carpet or tile.  The gray color theme works well with modern decor using black furniture and chrome/glass accent tables.  You can add a few splashes of color with decorative pillows or lamps.  A cream or black painted mantel would work nicely with this look.
Frosted Sunshine
This color combination has tan, beige and a yellowish-cream.  This is the lightest of the Brick-Anew colors.  The yellowish-cream enables this color to go well with "shabby chic" decor.    If you have lighter colors in your room such as pastels or soft muted colors,  you might like this color choice.  It would also work well with light beachy decor and a pickled or driftwood mantel.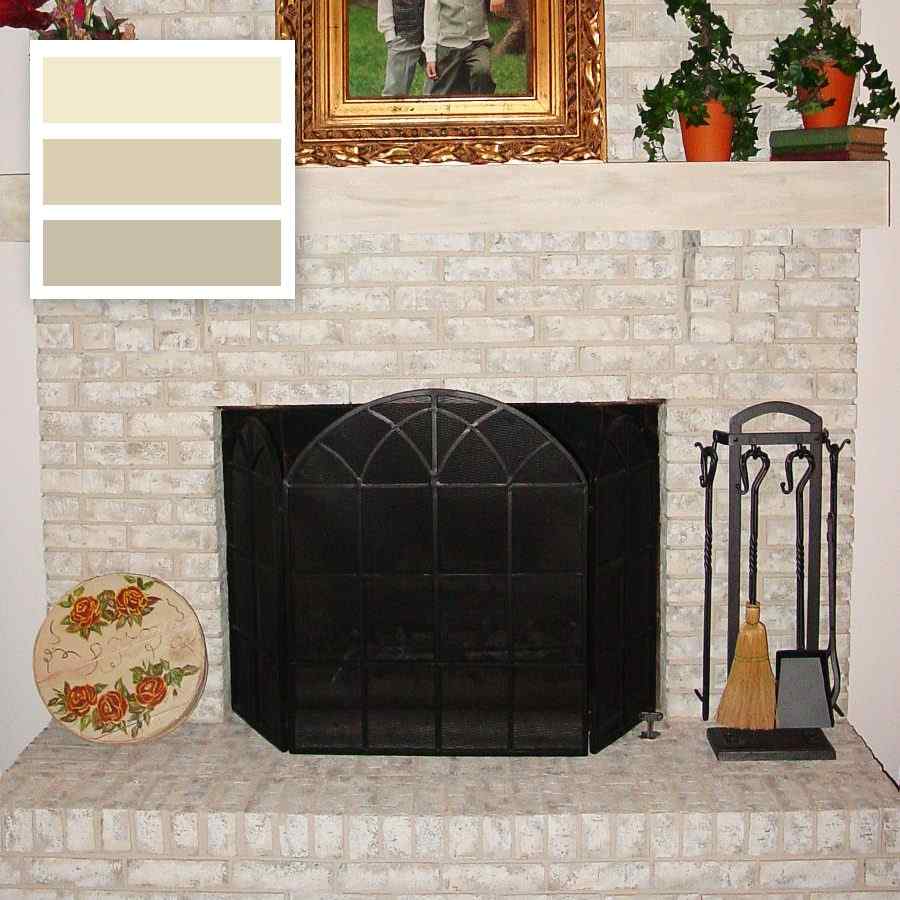 These are just some ideas to consider when trying to decide on a Brick-Anew color. Each color combination is unique and every home has it's own feel and personality.  We want to help you choose the color perfect for your home's decor.  Please call 800-897-7175 or email us with your phone number at sales@brick-anew.com to get a free personal design consultation. After talking with you and possibly reviewing some pictures, we'll help you choose the right color for your brick fireplace. We would love to talk "decorating" with you, so give us a call!