Overview
14 Gauge Welded Steel Frame for strength and durability
Frame Face Width: 1.5″, Frame Depth: 5/8"
10 Powder Coat Frame Finishes
Cabinet or Bifold Trackless Doors
ZC Venting: Air Gap in Main Frame
Inside Fit Only for Prefab, Zero Clearance Fireplaces
Note: Lead Time begins after confirmation with picture review from a customer service specialist.
Before purchasing the Crestone: If your fireplace has tapering (sides that immediately begin to angle inward) These doors will not install.
Traditional meets contemporary.
With its 15 different color options and barn-style hinges, the Crestone makes a great complement to any fireplace.
3 glass colors to choose from.
Hide leftover ash and soot in your firebox with tinted glass options—available in grey or bronze.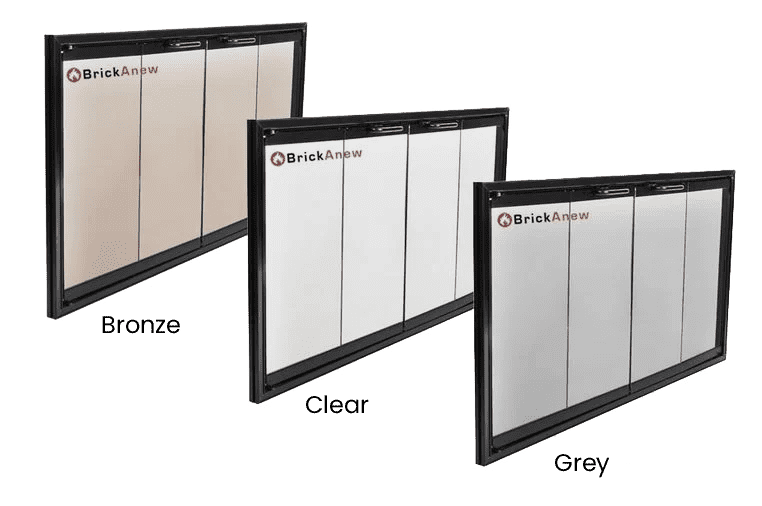 Every door includes a 30-day money back guarantee, free returns, and a 2-year warranty against defects so you can order with confidence.