Thinking about adding a new fireplace to your home? With so many options out there, from wood burning to electric fireplaces, it's important to the advantages and disadvantages of each type of fireplace.
Many homeowners who want to add a fireplace to their home begin with a known quantity—wood burning fireplaces. It's easy to understand why people love wood burning fireplaces. The scent of burning wood, the soothing crackling and popping sounds that a wood burning fire generates—both are hard to ignore. Who doesn't enjoy sitting in front of a fire? It's a wonderful experience. Fireplaces that burn wood are typically constructed of brick or stone and normally require a skilled mason to build them correctly, and with the highest degree of safety.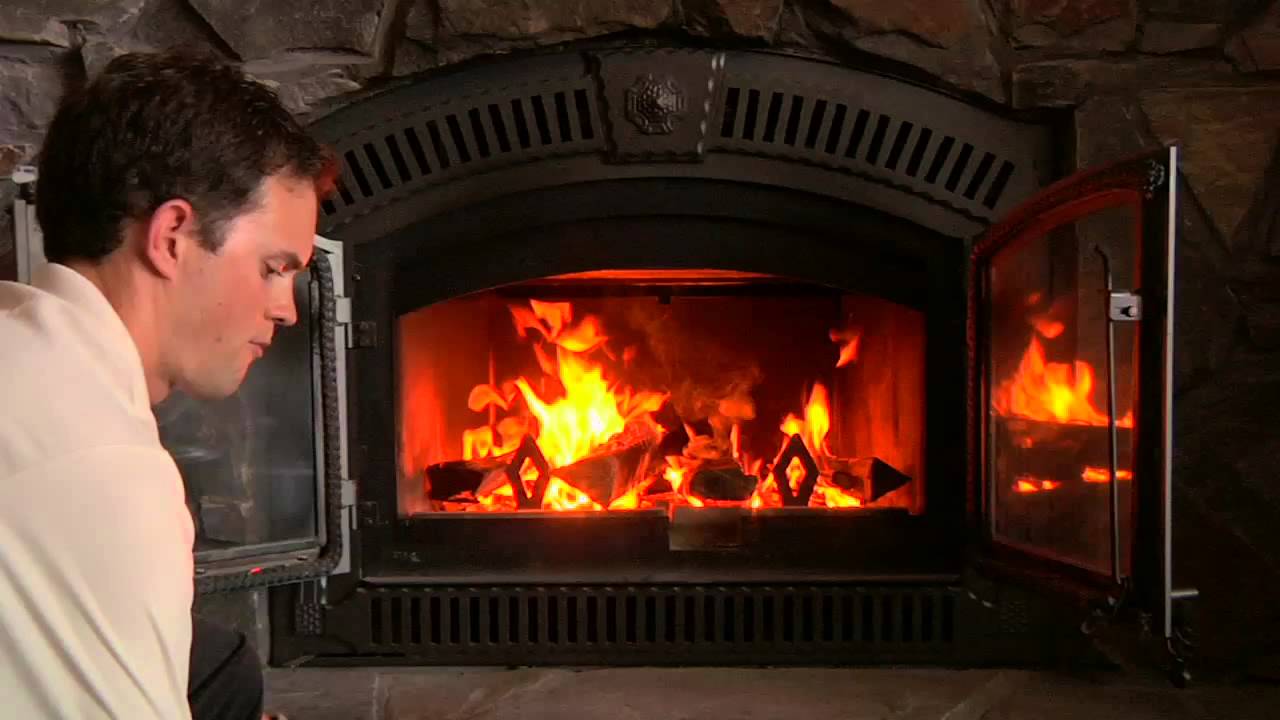 The Pros of a Wood Burning Fireplace
One of the most obvious "pros" of a wood burning fireplace is the ambiance it creates in a room. Wood burning fireplaces do require homeowners to follow local building and fire codes, and a wood burning fireplace will also require you to learn and understand how to take care of a live fire burning inside of your home, not to mention how to keep your fireplace well-maintained, clean, and an asset.
Wood burning fireplaces can be a plus when it comes time to sell a home. Homeowners can see as much as a 14% increase in the sale price of their home if the home features a well-maintained fireplace. Potential buyers love fireplaces.
The Cons of a Wood Burning Fireplace
Cost is often cited as a con when considering the addition of wood burning fireplaces, as they are the most expensive option. Consider this—your contractor may need to add a new chimney that meets fire and building codes, and of course, a new brick or stone fireplace will require additional dollars to construct in the interior of your home. It is not uncommon to see a new fireplace cost a homeowner $10,000 or more to add to their home. Another cost to factor in is the price of firewood to burn in your fireplace.
From an energy efficiency perspective, a wood burning fireplace isn't necessarily cost effective. Homes with open fireplaces can lose a significant amount of heated air through the chimney. To mitigate any heat loss through the chimney, you can install wood-burning fireplace inserts to prevent the amount of warm air leaving your home, or cold air from entering.
Electric Fireplaces
For those of you who don't have a chimney, and don't want to incur the cost of adding a chimney to your home, electric fireplaces are becoming a popular option. From home décor magazines and blogs, to DIY TV shows, electric fireplaces are popping up everywhere as an alternative to wood burning and gas fireplaces.
The Pros of an Electric Fireplace
By comparison, electric fireplaces are easy and inexpensive to install in your home. If you don't own a home, electric fireplaces are a nice option for adding the ambiance of a fireplace to your living space.
The cheapest choice of all, electric fireplace units may only cost a few hundred dollars.
Another pro in some respects, you don't need to purchase wood for your electric fireplace. While the scent and ambiance of the wood burning fireplace is missing, you will save money on firewood.
Electric fireplaces are also easier to operate. All you need to do is flip a switch and turn the fireplace on and you're done.
The Cons of an Electric Fireplace
If you enjoy a wood burning fireplace, then you will miss the naturally beautiful qualities and charm a wood burning fireplace provides, if you decide to go electric.
Another possible con is the cost of operating an electric fireplace. While electric units are cheaper to purchase, they do run on electricity, and can increase your electric bill.
Also, if you want a fireplace to use outside, then electric fireplaces are not for you, as they can't get wet.
Here at Brick-Anew, our preference is for the traditional wood burning or gas fireplace. We believe there is nothing more relaxing than sitting in front of a wood burning fire. So if you are planning on making an addition to your home that will provide an excellent return on your investment when you decide to sell, and also want to enjoy the beauty and ambiance of a fire in your home, then a wood burning fireplace is a great investment for you.
Related Posts