Fireplaces are the main features of any room they appear in and should be designed to be a talking point of the space. The great thing about fireplace decor is that you can incorporate your style into the design in many different ways. Your style is unique and decorating your fireplace is a great way to express it. If you're at a loss for fireplace decor ideas, we've got you covered. 
We've taken a look at some of the best ideas out there for fireplace decorating to provide you with the inspiration you need to make a truly stunning feature. Take a look below to check out our list of 30 exuberant fireplace decor ideas.
Geometric Shaping
Decorating your fireplace is as much about the firebox and chimney decor as it is about decorating the surrounding areas. When you add intrigue to your fireplace by incorporating geometric shapes on the wall surrounding the fireplace, it adds texture to the space. Using interesting shapes in your fireplace decor can also help build a color palate to help you coordinate the decor in the rest of the room.

Incorporate Bright Colors
Many people think that bright colors will overwhelm the design of the room. However, when you know how to use bright colors, you can elevate the decor of your fireplace to whole new levels. 
For example, if you want to create a warm and cozy atmosphere in your living room, think about using colors like reds and oranges. These color palettes may seem a bit extreme, but it gives you the basis for really appealing fireplace decor.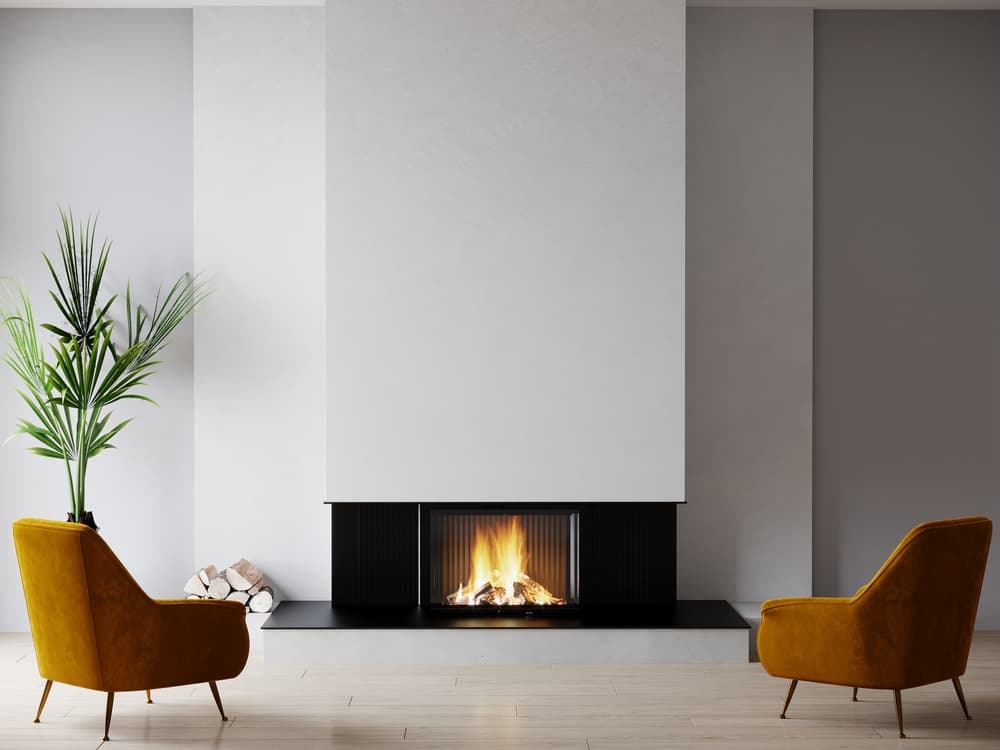 Use Contrasting Shades
Understanding the concepts of color contrast is another great starting point for getting ideas for fireplace decor. Although monochrome color schemes can be very effective when decorating, using correctly-contrasted colors gives you more opportunity to explore different colors and color schemes. 
Adding contrast to your fireplace decor will also add intrigue to your design scheme and help you to coordinate the rest of the room.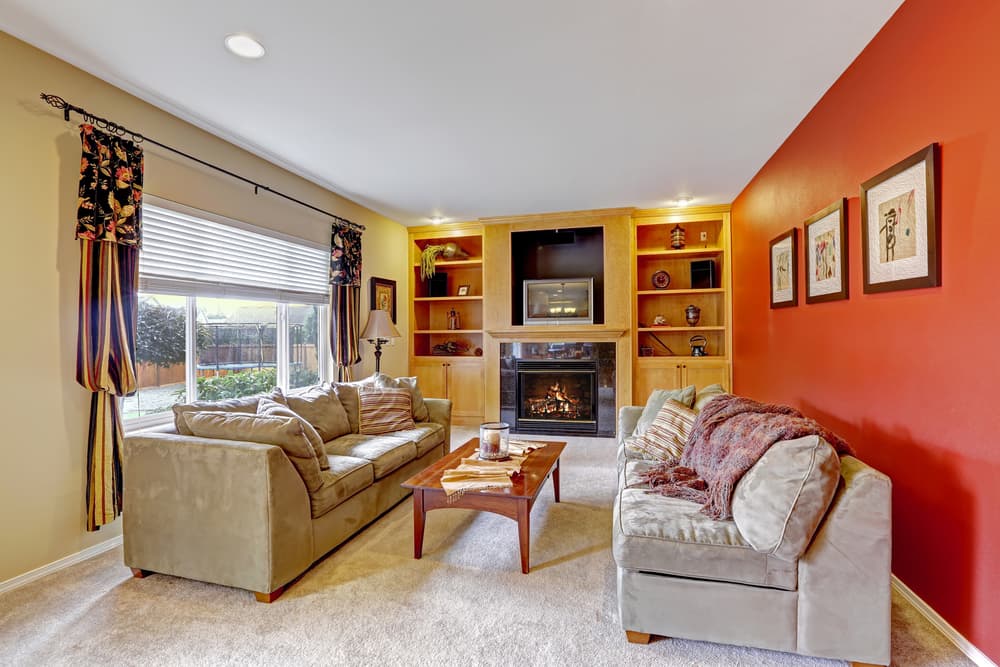 Bring Outside Indoors
If you're a nature lover, you need to incorporate greenery into your fireplace decor. There are loads of ways to do this but probably the most effective way is to add indoor plants to your mantle piece. You can also use your fireplace as a space to incorporate nature into your home. Think about adding branches to the firebox or using branches to create displays in vases to sit on top of the mantelpiece. You can also use images of landscapes and natural scenes to tie the natural decor scheme together.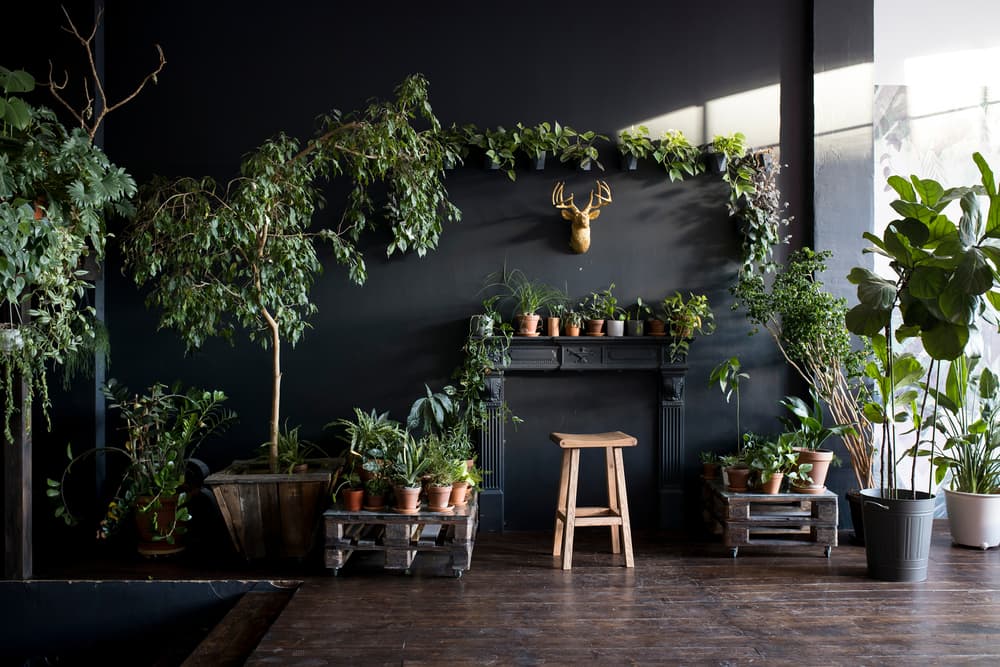 One Color Wonders
One of the boldest design ideas you can use is to go with the monochrome option. When you choose to use only one color, you need to make sure that it reflects your true style. You can also use this single color as a base for complementing the rest of the decor and integrating other colors by accessorizing your mantelpiece with ornaments, artwork, mirrors, and vases.
If you're going for one color, we recommend using white fireplace paint, which you can obtain directly from BrickAnew. Using our white fireplace paint will ensure that your fireplace stands out within the room.
Having a base color will also help you to determine the color scheme of the rest of the room. As your fireplace is a key feature of the room, this is a great starting point.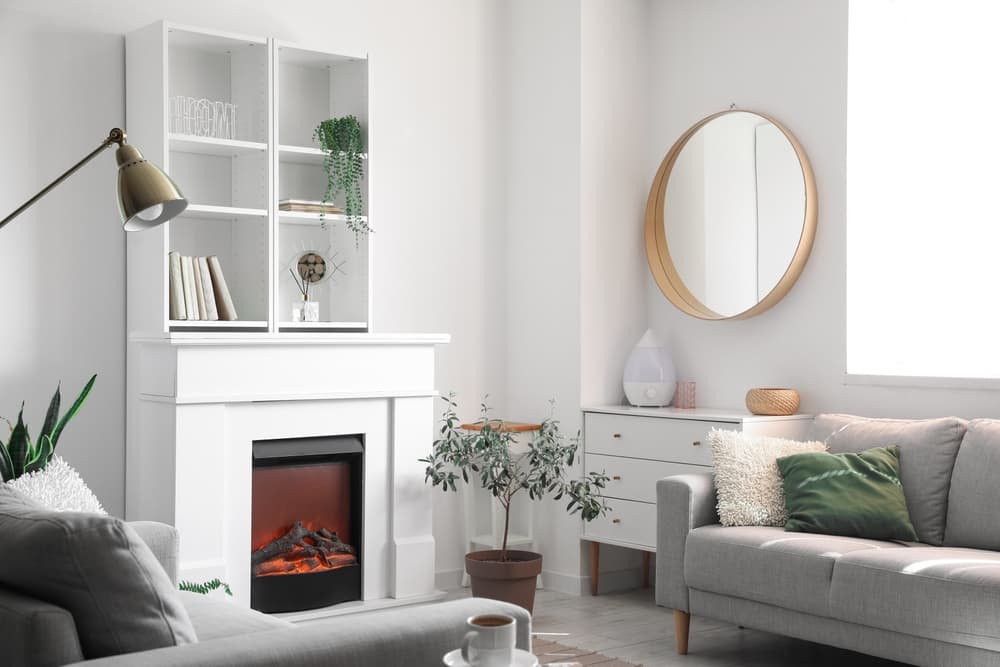 Decorate The Surrounding Walls
For those of you who like a bit of intrigue and have an artistic flair, enhancing the surrounding walls with stylish wallpapers and artwork can enhance the fireplace too. Many homeowners like to make the fireplace appear as integrated into the wall as possible, so similarly decorating them is another design idea you can use in your home. This design idea is especially ideal if you have a full-length chimney in a living room or bedroom.
Coordinate Your Furniture with The Color Scheme
When it comes to fireplace decor and design ideas, carrying out a color scheme throughout the room is vital. By drawing on the colors of your fireplace, you can complement the design by adding similar pops of color to your furniture. 
For example, if you have a fairly neutral tone on your fireplace, consider looking into beige, gray, or black furniture pieces. This will ensure the design of the overall room ties together nicely and gives the fireplace design command over the rest of the room.
Conceal Screens
Many homes like to use the fireplace mantelpiece as a television stand. This is a fabulous idea for smaller spaces as it allows you to make the most out of the space you have to play with. 
However, visible screens can be jarring to the eye and detract from the overall design scheme of the fireplace and the rest of the space. To add an element of sophistication to the overall interior design of a home, consider hiding televisions and monitors behind display cabinets or small cupboards. 
This also gives you more to work with in terms of the overall fireplace design scheme as it allows you to put interesting pieces on your mantelpiece, adding to the atmosphere of a room.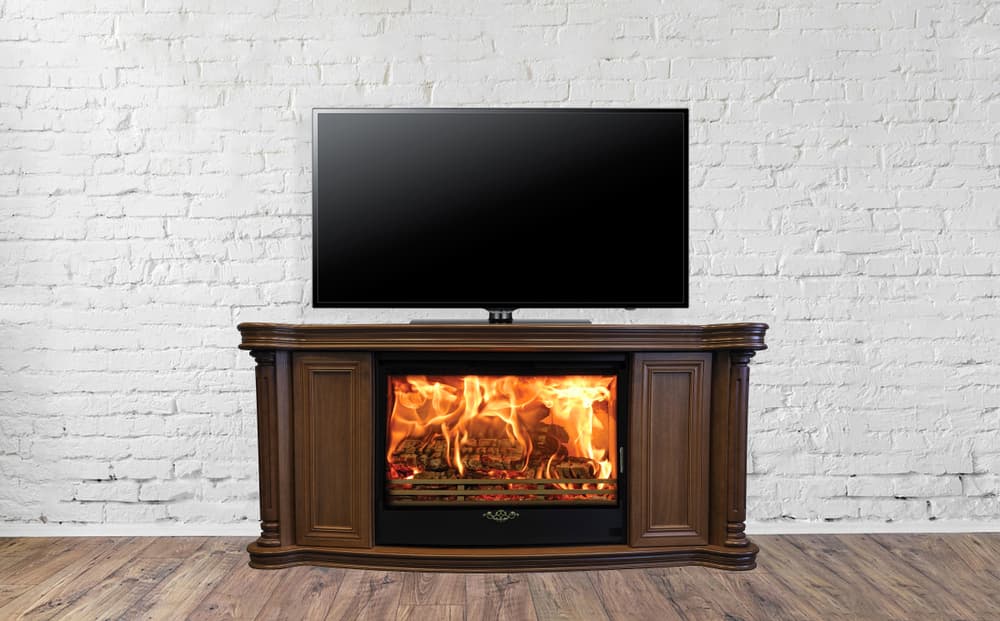 Store Firewood Around the Fireplace
One of the best rules of fireplace decor to follow is to use the space surrounding the fireplace optimally. An example of how you can do this is to store the wood you use for burning around the frame of the fireplace. You can use nooks in the wall for firewood storage as this creates a feature in itself. Stacked wood is a great way to display points of interest in a home and makes for a great fireplace decor idea.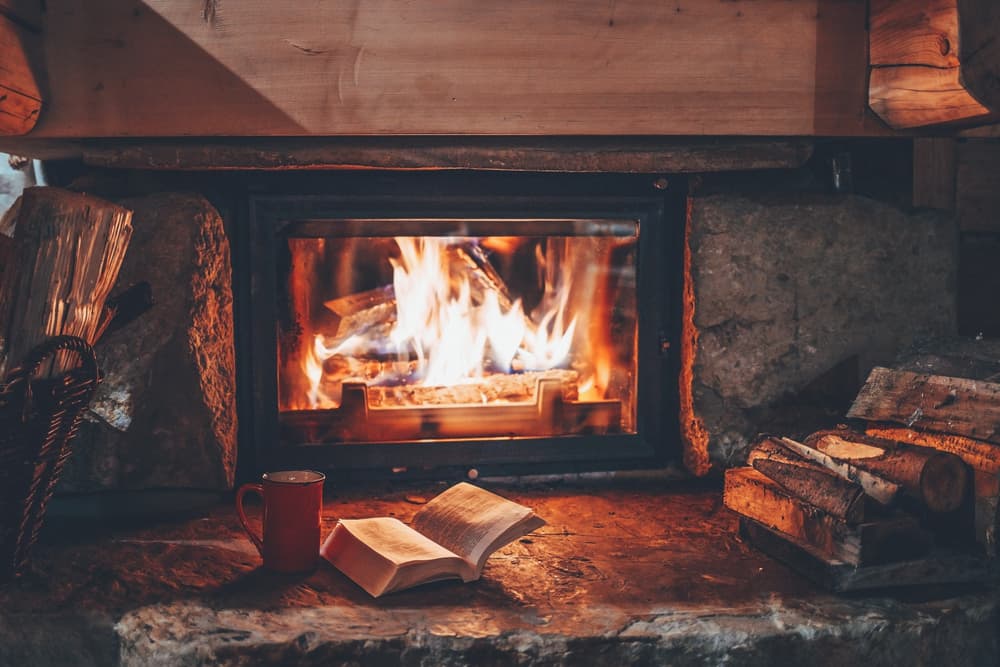 Blue and Serene
The color scheme you choose to go for in any interior design project entirely depends on the atmosphere you want the space to exude. For a beautiful serene-looking living space, one of the best color schemes you can go for all surrounds the color blue. By experimenting with different shades of blue, you create a calming environment to be in which will make those that visit your home experience feelings of calm. 
According to color psychology, lighter shades of blue with darker accents enhance feelings of serenity in a space. By putting these into your fireplace, they create effective contrast when the fire is lit, making the space feel cozy and inviting.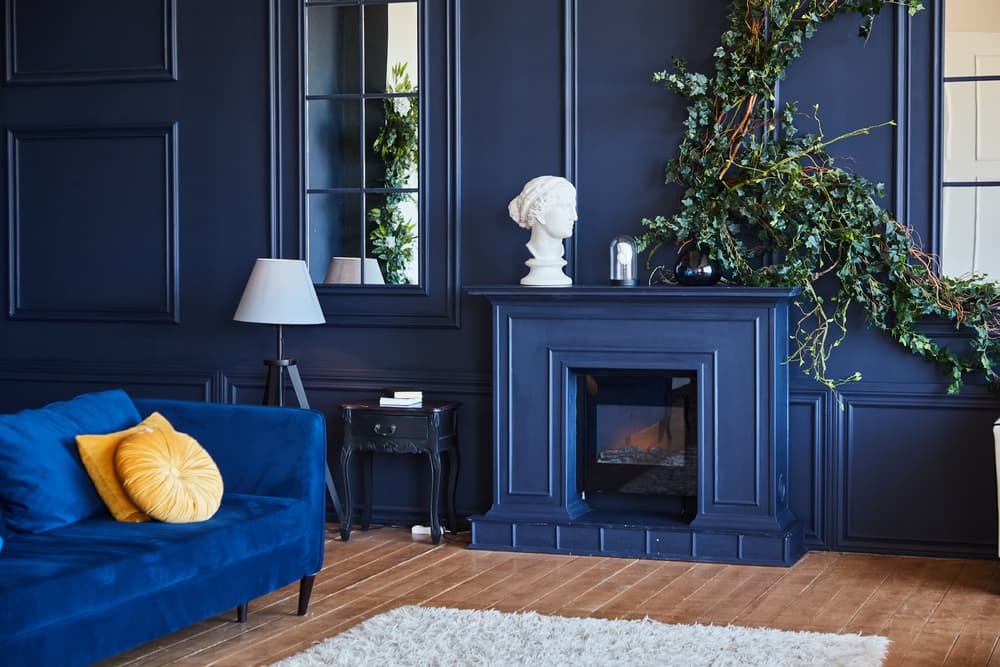 Fire Up The Coziness
A fireplace gives a space of warmth and there's nothing better than sitting around the fireplace with a cup of hot chocolate while spending time with your loved ones. You can enhance that cozy feeling by decorating your fireplace accordingly. Consider placing a wicker basket filled with blankets and pillows at the foot of the fireplace. This tells people in the space that you want them to relax in the room and gives the decor a warm and fuzzy feeling. You can also integrate word art into the fireplace decor that artistically provides messages of comfort.
Use Candles in Summer
We all love our fireplaces during winter but that doesn't mean we have to neglect them during the warmer summer months. Your summer fireplace decor can be just as eye-catching as the decor you choose to go for in the winter. The key to honing in on great fireplace decor in the summer is to use the firebox as a display platform. 
Try filling the firebox with candles to create a similar ambiance to when the fire is lit. This won't throw out heat but will certainly add to the overall feel of the room. Bring an artistic dynamic element into the fireplace decor by playing around with different candle sizes, heights, and shapes. By doing this you can bring your own stylish flair to the fireplace design too.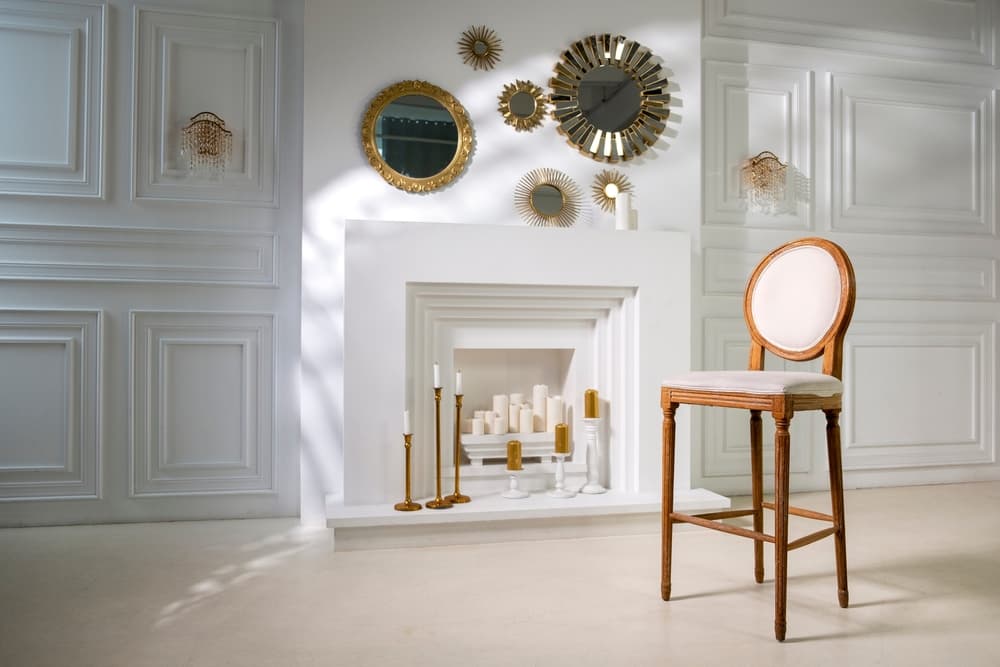 Decorate the Firebox
If candles aren't really your thing, there are loads of other decorative options to choose from when it comes to decorating your firebox. For example, if you like the look of stacked wood in your fireplace, why not try out different types of wood? Logs like birchwood are lighter in color and have a distinct cylindrical shape which makes them ideal for interesting stacking designs. 
You can also use decorative accessories like LED lights, pinecones, or even some greenery to create a truly unique feature.
Play with Different Wall Mountings
Aside from great colors and quirky wallpapers, you can also jazz up the walls surrounding your fireplace with different kinds of wall mountings. You can have a lot of fun by hanging any art pieces you like from abstracts to portraits and from word art to mountable sculptures. Hanging artistic pieces on a wall creates talking points for the room and adds intrigue to the fireplace decor too. 
When it comes to choosing art, this entirely depends on your own, personal preference so don't be afraid of what other people might think. This is your home and you should display pieces that speak to you.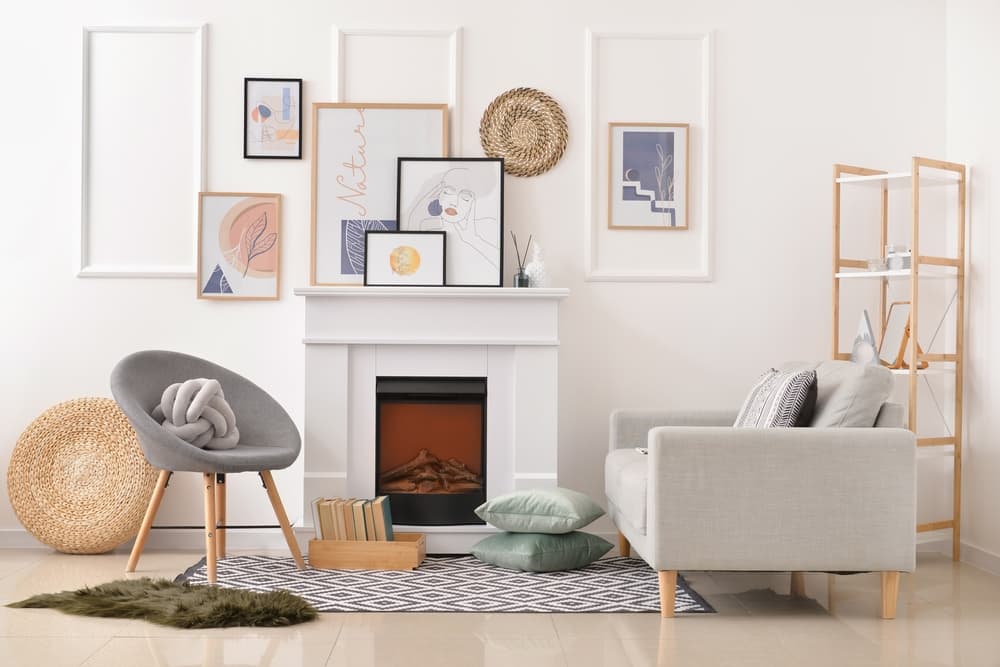 Have Fun With Mirrors
Most people have those old mirrors lying around that they don't know what to do with. Another great fireplace decor idea is to place the mirrors on top of the mantelpiece. Mirrors help to make the space look much bigger than what it is so they're a great accessory to add to smaller spaces. They also make the room look lighter and brighter as they mimic windows and can reflect the light in the room when angled accordingly.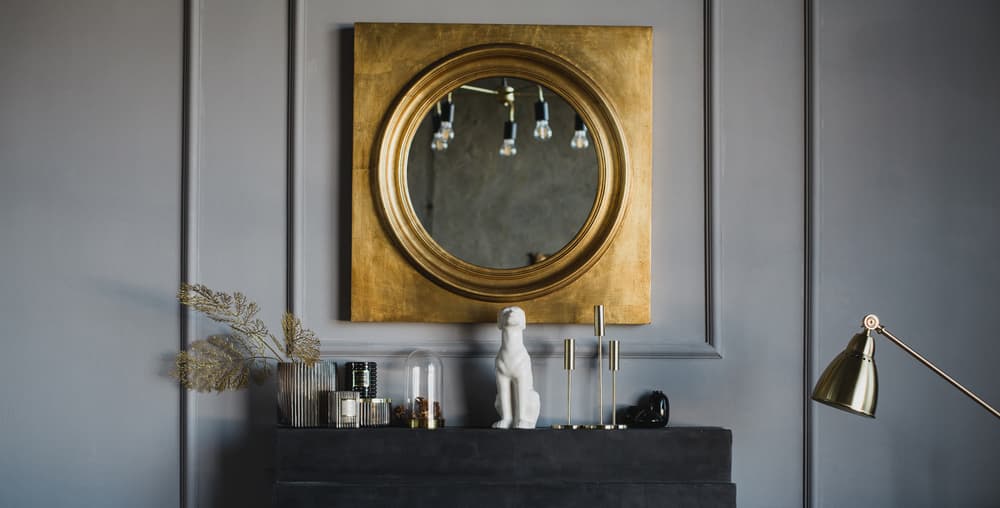 Add Personal Touches
The personal touches you give to a space are what make your house a home. As the fireplace is an integral part of any living space, adding personal items such as family heirlooms and photographs to your mantelpiece and surrounding walls is a great way to make sure you have a unique design. No one's family is the same, so why should your fireplace be any different? This design idea is especially wonderful for lounges, dining areas, and bedrooms.
Get Artsy
For those of you who love some arts and crafts, we know it can be challenging to know what to do with them. The great thing about fireplaces and mantelpieces is that they serve as a space to play around with different designs. This makes them the perfect space to display your and your household's artistic creations. These displays don't have to be super quirky. They can be simple pieces too. It all depends on the look you want to go for.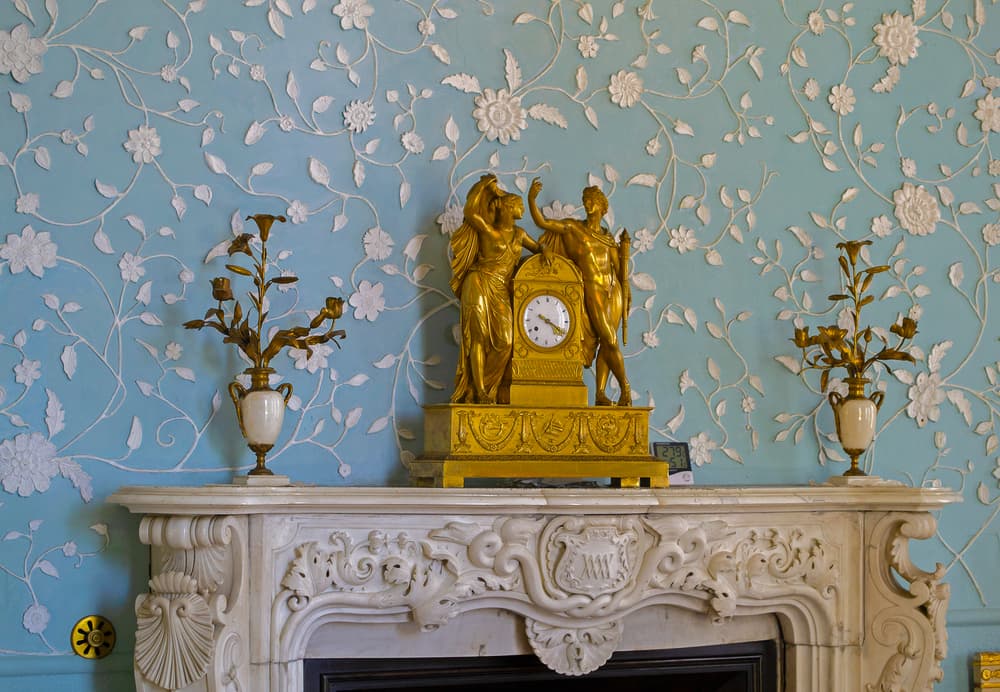 Don't Shy Away From Neutrals
Some people think that neutral colors are boring, but the truth is these colors are a great way to add sophistication to a space. To add interest, it doesn't mean you have to shy away from neutrals, but rather it gives you permission to experiment with textures. Think along the lines of fluffy blankets or throws and patterned cushions. You can stick with a neutral color scheme by using other pieces to draw intrigue. Carry this color scheme and design technique through to your fireplace to create design flow.
Don't Settle for Bare Brick
Although some people may enjoy the industrial look, bare brick can be quite harsh to work with and creates more obstacles when designing the perfect fireplace. There are loads of painting techniques you can use that will remove the bare brick look and work more with an overall design scheme. Take a look at Brick Anew's fireplace paint kits and exciting colors to give your bare brick fireplace an elevated look.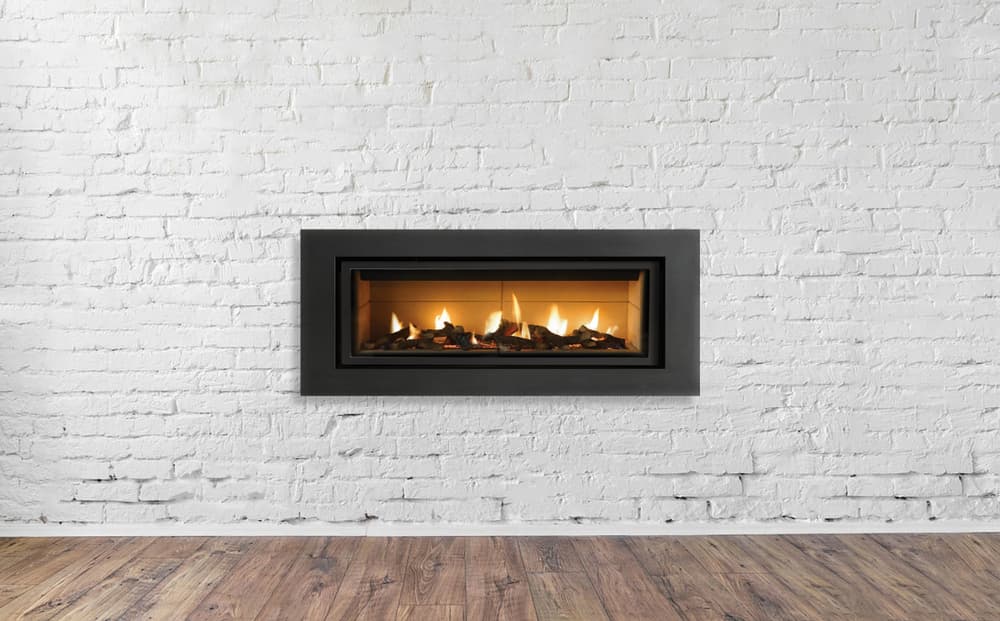 Display Your Collectables
Everyone has a hobby and if yours is collecting, you should show it off and be proud of it. Whether you're collecting art, antiques, or interesting ornaments, you should consider integrating them into your fireplace's decor. No matter how weird or wonderful you think your collectibles are, they say something about you and what you love. Adding something personal to you into your fireplace decor is what will make the design all the more special.
Coordinate Your Accessories
One of the best things about a fireplace is that it can be a driving feature for the overall design flow of a room. When you coordinate the colors and textures of a room's accessories with the same colors and textures displayed on and around the fireplace, this guides the eye to aspects of the room you want to draw attention to. For example, if you have orange cushions scattered on the sofa, why not add a touch of orange to the mantelpiece? This will tie the whole room design together and make it look like it's been done by a professional.
Create a Library
If you're in a home that only makes use of a fireplace seasonally, another creative design idea is to turn your fireplace into a library. Place tall bookshelves on either side of the fireplace and even think about putting books in the firebox itself. This design idea is especially great for older homes with fireplaces that are no longer in service. Using your fireplace as a space to keep your books is creative but also personal. It will also hide the fireplace during the periods you're not using it but keep the room's cozy and inviting atmosphere.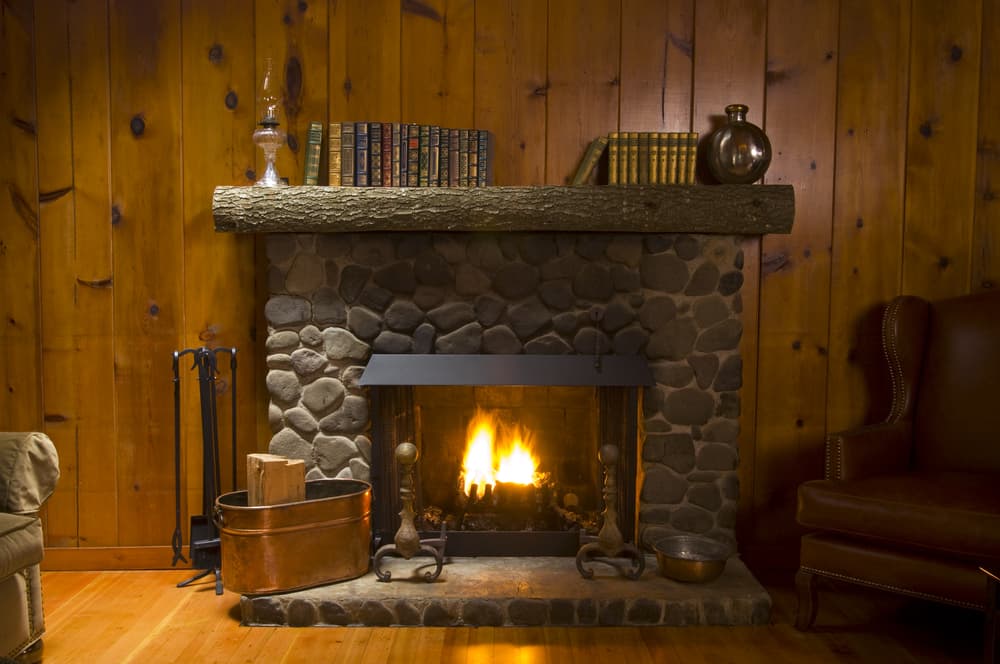 Go for Sleek and Modern
As we've said, the route you take when it comes to your fireplace decor entirely depends on your design preferences. For an ultra-sleek and modern look, the best approach is the minimalist one. Having a sleek look doesn't mean the design cannot be personal and you can still use some of your favorite artwork for this design idea. 
The key here is to keep the mantlepiece as empty as possible and only accent certain aspects of the fireplace with smaller accessories. This design scheme will bring a sophisticated element to the space and is perfect for more formal settings. 
Black Makes Your Fireplace Pop
Many people worry that painting a fireplace black will darken a living space too much. However, the reality is that black can actually expand a space. It makes a room look a lot bigger and invites more room for accessorizing with gold, silver, and brighter colors. 
There are also different variations of black you can use to decorate your fireplace like charcoal, gray, or jet black. Each has its own element that it brings to the design, so it's worth taking the time to experiment with different shades of black before choosing the final color.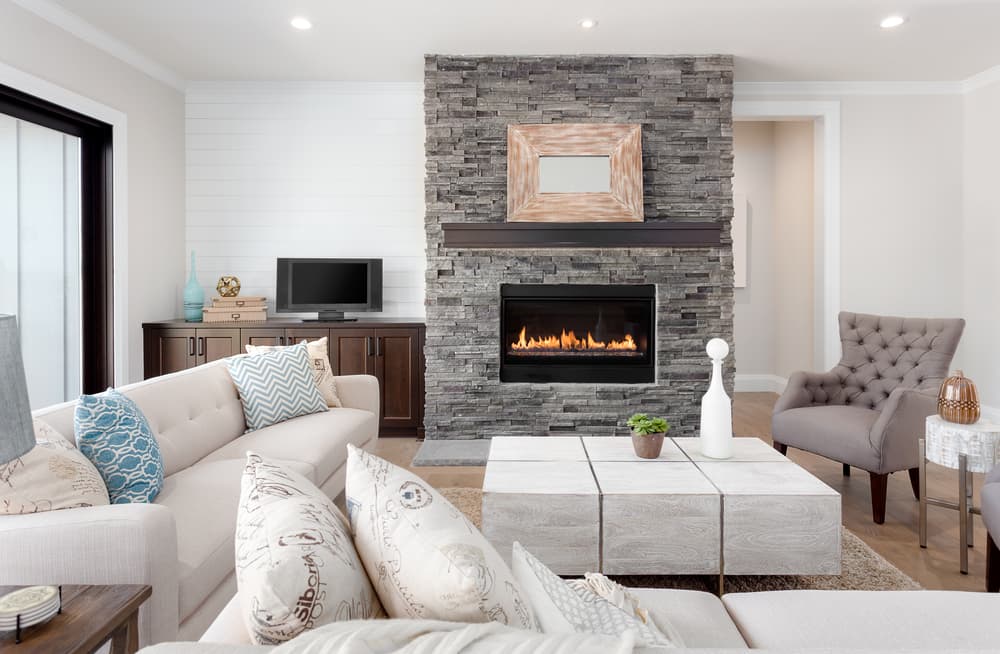 Don't Be Scared to Get A Bit Quirky
We're not saying that you need to decorate your fireplace with all the colors of the rainbow, but some of the best fireplace decor ideas all have a certain unique quirk that makes them stand out. If you're at a loss, think about something in your home that you really love and build the fireplace decor around this piece. When you embrace quirky, you get to add something special to the fireplace and the living space too, no matter how out there you perceive your design to be.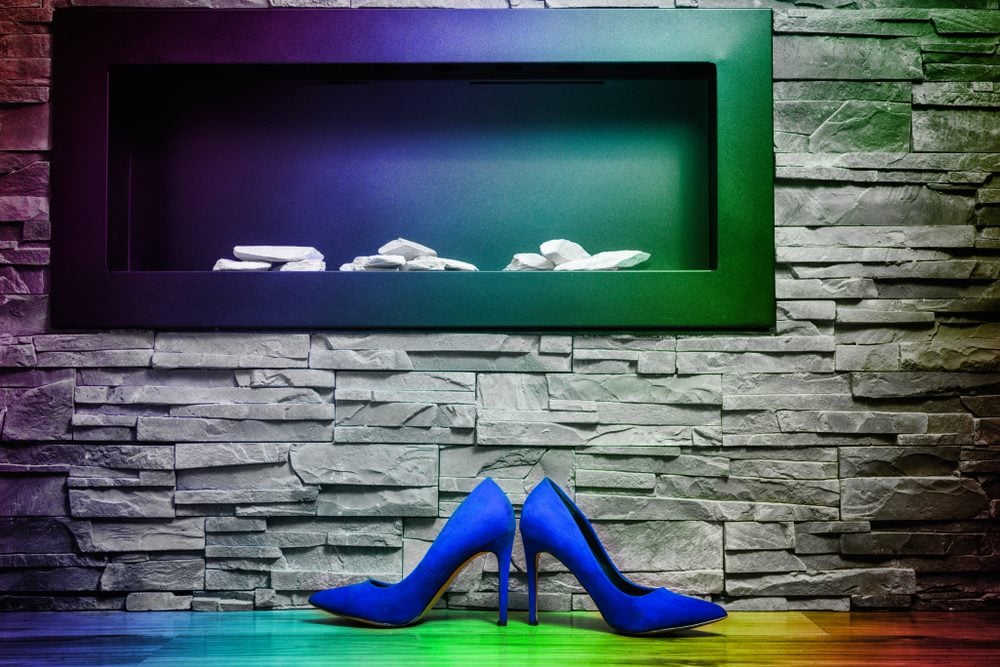 Decorate Outdoor Fireplaces 
Just because you have an outdoor fireplace, doesn't mean you can't decorate them too. Whether you use the fireplace for semi-covered barbeques or just as a space to keep warm on cooler evenings, there's loads you can do with them when it comes to their design. One of the best things to do is to integrate nature into the outdoor fireplace decor by putting plants around the firebox and above the mantle.
However, you can also add interesting tiling to the chimney of the fireplace to add texture to the outdoor area. When it comes to outdoor spaces the best colors to go for are neutrals or darker colors. This will not be too jarring in contrast to the natural surroundings of the outdoors.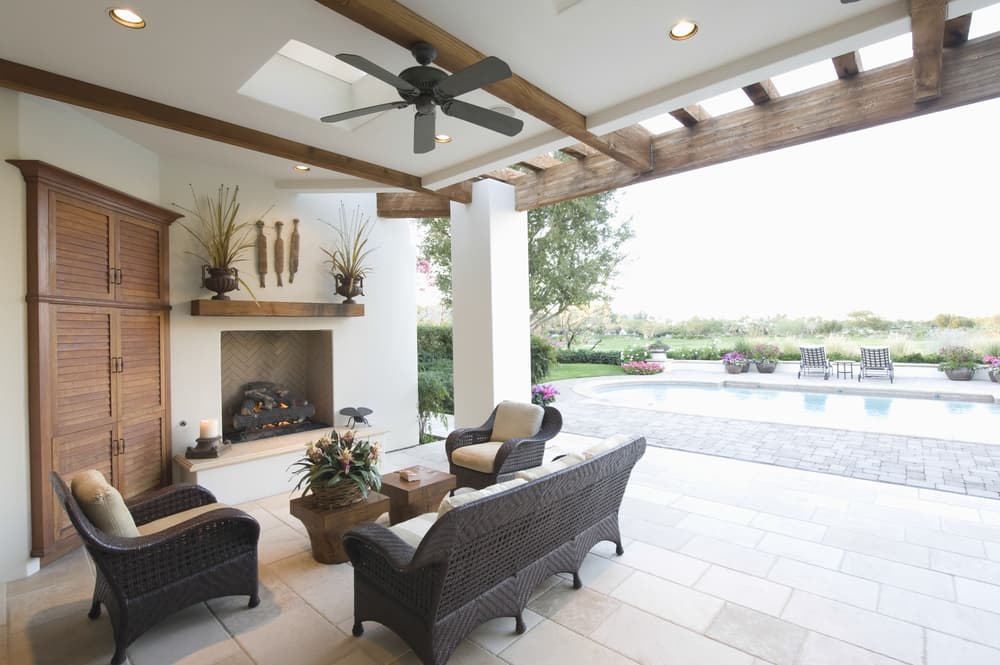 Use Interesting Wallpaper
Wallpaper is one of the best decor hacks when it comes to interior design as it's a quick and easy way to add patterns and texture to the walls surrounding your fireplace and the space above the firebox itself. When you use wallpaper, you can choose from a huge variety of different patterns and textures, which will make the fireplace an art feature in the room. This elevates the design past monochrome colors and adds depth to the fireplace decor.
Layering and Textures
Layering is a great way to add dynamic to the fireplace decor. When we talk about layering, it means adding texture to the wall above and to the sides of the fireplace. Having a smooth wall is great for simple designs, but if you really want to make your fireplace pop, add textured wallpapers or tiles to the structure of the fireplace. You can also echo these textures and layers within the furniture in the room. 
For example, if you've opted for a tile texture, you can echo this in furniture that uses rigid shapes like squares and rectangles. Having similar layers and textures throughout the room will create flow throughout.
Experiment With Different Styles
Living in the 21st century doesn't mean you have to have a strictly modern look. Vintage designs add nostalgia and uniqueness to fireplace decor and you have all the freedom in the world to experiment with these styles. By integrating old and new, you can draw on the things you like and the things you dislike. 
For example, if you've gone for a prominently sleek and modern look, nothing is stopping you from having older features such as antiques featured in your fireplace decor too. Style is all about gleaning inspiration from different eras and design disciplines and doing so will give you fireplace decor you can be proud of.
Combine Different Materials
Similar to playing with layers and textures on the walls of your fireplace, you can also use different materials within your fireplace decor. Add pillows and blankets to the base of your fireplace in different containers while having interesting wood stacks or candles in your firebox. 
You don't have to stick to a strict color scheme, but integrating materials from a specific source of inspiration is a great way to make the most of the fireplace's design. If you want to create a cabin-in-the-woods type of design, consider using warm colors and integrating your favorite aspects of the outdoors into the design like pinecones and plants. This will create the same ambiance you get when you picture your dream holiday hideaway.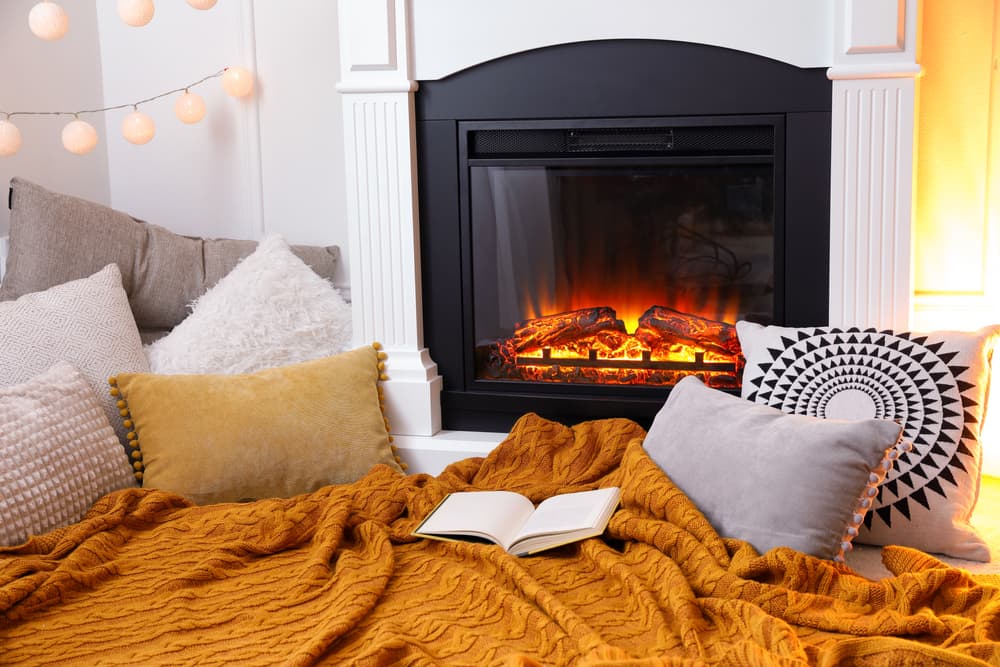 Related Posts