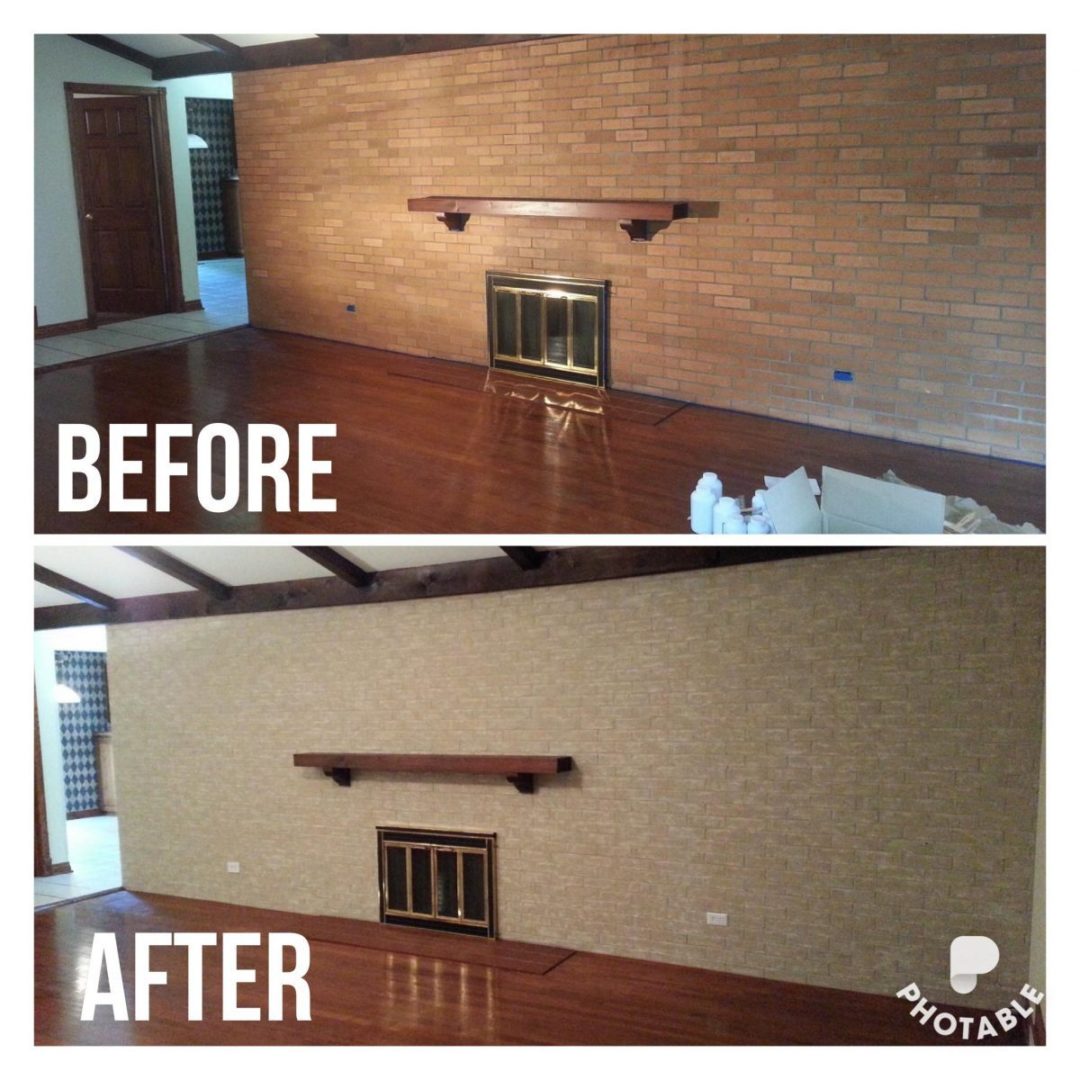 Remodel your outdated, drab brick fireplace with….you guessed it, Brick Paint!
Fall is just around the corner.  Before you know it, Thanksgiving will be here and relatives will be knocking on your door.  Don't be embarrassed another year by that ugly old fireplace.
Nicole was dealing with that same situation a few months ago.  She was looking for a way to remodel her fireplace and update the look of her dull drab brick. She didn't want to spend a lot of money so she knew her choices on how to do the project would be somewhat limited.
"I thought about resurfacing the fireplace with cultured stone or a brick veneer," she explains. "So I contacted a brick mason to check out how much it would cost. The price he gave me was ridiculous."
That's when she started researching "faux painted brick".  Brick painting was something she had been interested in learning more about.  After looking around on the internet for a while, she says she stumbled onto the Brick-Anew website.
Looking over all the before/after pictures, Nicole was impressed by the "everyday people" who had created beautiful marble-looking fireplaces just by painting their existing brick.
"I just knew Brick-Anew brick paint couldn't be that easy to use but thought I'd give it a try. After all, what did I have to lose?"
But guess what? She says the process ended up being so much easier than she thought. "The end results were shocking and incredible. "I had so many compliments from friends and family. When they asked who I had hired to paint my brick, I just pointed to myself." I'm so proud."
The Brick-Anew brick painting kit can transform any outdated brick fireplace in a snap.  With easy step-by-step instructions and all the materials you need to do the job, you don't need to be a DIY pro.