Bridget Navarro wondered what to do with her dingy reddish-brown brick fireplace.  She described the fireplace as looking "old and dirty," definitely not what you'd want in the middle of your family room.
She and her husband discussed stoning over the brick but reconsidered after getting an estimate for over a thousand dollars.  Bridget explained that they had a smaller fireplace in their bedroom that she had whitewashed.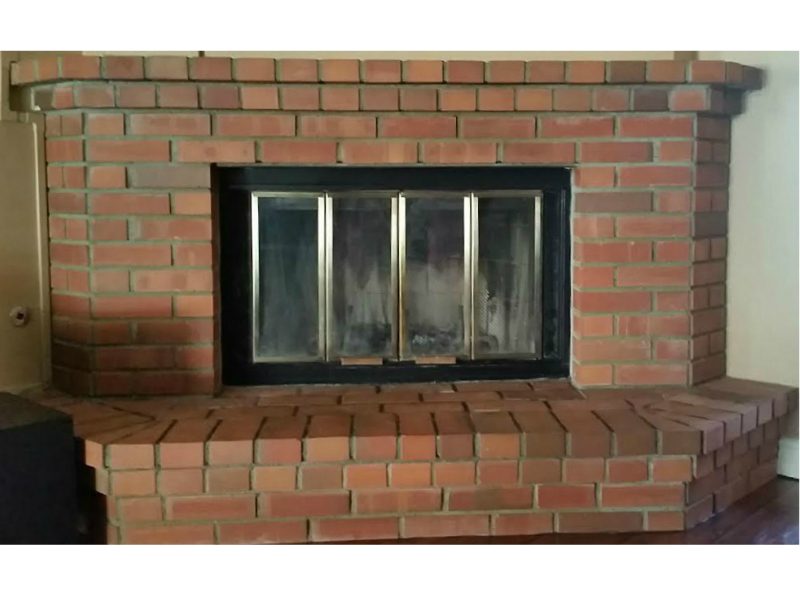 "We thought about whitewashing the living room fireplace but we really wanted a different look than that. We didn't just want to paint it either. We wanted to keep the look of real brick."
After searching online, Bridget came across the Brick-Anew paint kit.
"It took a couple of weeks for me to talk myself into placing the order but the price looked good since everything was included in the kit to do the project. My husband figured if the Brick-Anew didn't work out , we could go back to our first plan to renovate with stone."
Bridget did the project herself, using the Brick-Anew paint twilight taupe color, and it only took one day. Now, after the fireplace is finished, Bridget is happy with the beautiful results and her husband is especially happy with all the money they saved. The outdated dingy brick now looks fresh with a new and adds a modern vibe to their living room.
We are proud of you, Bridget…you did a fantastic job!!
Related Posts