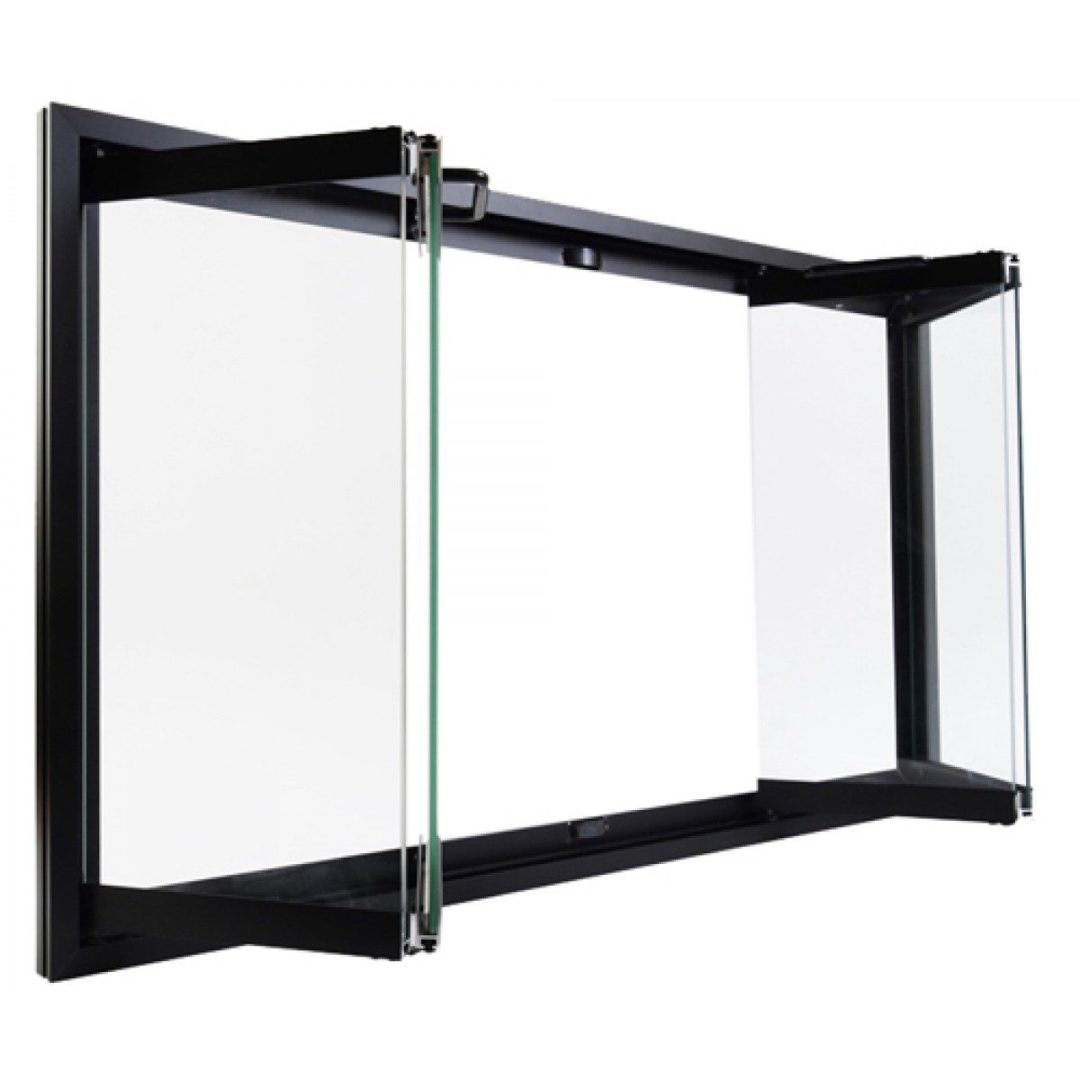 One door to fit them all.
The EZ Door is truly the lowest priced custom frame fireplace door on the market, letting you get the perfect fit for your fireplace, no matter the make or model.
The EZ Door's sleek matte black frame adds the perfect finishing touch to your fireplace, so you can reduce energy costs and look good doing it.
While the EZ Door is affordable, the quality is anything but cheap – equal to or better than similar doors costing $500.00 or more.
Every door includes a 30-day money back guarantee, free returns, and a 2-year warranty against defects so you can order with confidence.
Here's How to Choose the Right Door
Thanks for Supporting Our Small Business
Since 1997, we've been creating products to turn your house into a home. If you'd like guidance or a helping hand when choosing or using our products, just reach out! We're a friendly bunch.
We don't sell a lot of different products, but those we do sell we do really well.
What makes us different?
Our No Hassle Return Policy – we take back any door (even if you mis-measure) As you are shopping, don't forget to review a site's return policy. Almost all of our competitors consider prefab doors to be custom doors and non returnable.
Low Price Guarantee – we sell A LOT of prefab doors and guarantee you the best price available. Find a better price, just let us know and we'll beat it. (And still give you our Free Quick Shipping and No Hassle Returns) 
Fast Freee 48 Hour Shipping (on stock models after confirmation)  – Most companies take over 3 weeks to get you a prefab door. We typically ship your door within 48 hours after confirming your order. (No kidding 48 hours, M-F)
Customer Service – Check our reviews. Paul, Tanya, and Wendy have seen just about everything and will get you the perfect door for your fireplace. Don't be surprised if you get a personal cell phone number, just in case you run into a problem 😀.
 Customer Service: (800)-897-7175
 Email: sales@brickanew.com