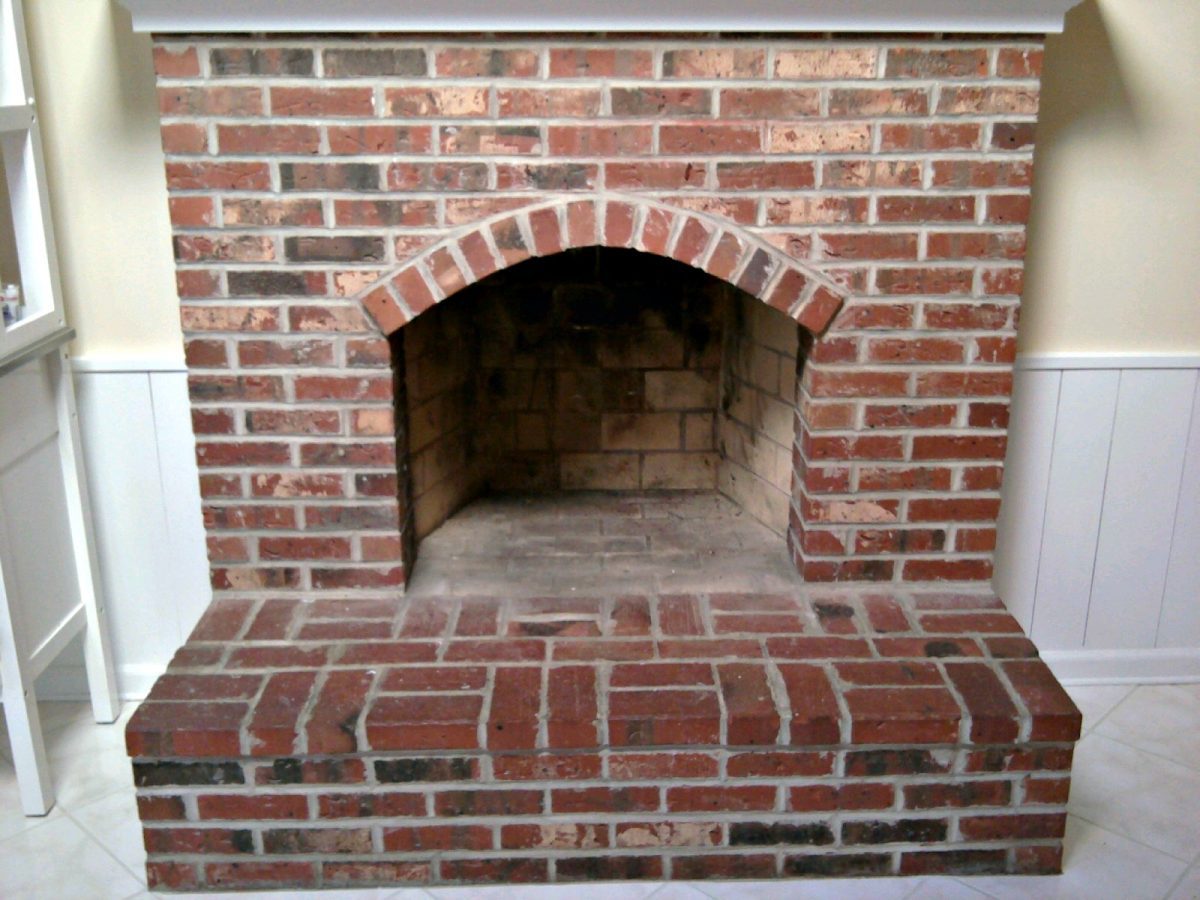 So you want to paint your fireplace. First of all, congratulate yourself on having the courage to commit to this idea and follow through with it on your own. But, before you go charging in head-first in painting fireplaces, take some time to think through the process. We've created this guide to help you analyze a few important aspects of painting a fireplace.
Main Parts of a Fireplace
Every hearth has two main parts that need fireplace paint:
Facing – This area appears directly embedded into your wall and often runs from floor to ceiling – it's also the most decorative area of your fireplace
Firebox – Describes the surface area of the walls surrounding the fireplace chamber where the fire actually burns
Considerations for Painting the Facing
Because the facing is the most decorative part of your fireplace, it adds the most to your room's presentation. As a result, you will want to be the most careful with this part of the process. Following are some points we recommend you consider:
Type of facing – There are about as many different types of facings available as you can imagine. So, it's up to you to figure out which look suits your taste best. Wood, stone, brick, metal, plaster, tile, and concrete can all be used to construct your facing.
 Paint – The type of fireplace paint you will use depends largely on the material it's constructed from. Make sure you use high-quality primer and paint. Skimping on quality up front will harm the final look of your fireplace when your project is completed.
Facing surfaces – For brick, keep in mind whether or not you want to keep a real brick look or a painted look. You can buy fireplace paint that achieves both looks. For drywall, standard latex paint works best. If you're painting tile, an epoxy-based paint works best because it adheres to tile well.
When to use heat-resistant paint – Typically, you only need heat-resistant paint in the areas right next to the firebox. Like regular paint, you get what you pay for, so make sure not to compromise on quality.
Firebox Painting Considerations
The firebox is where things get really tricky when it comes to fireplace paint. If your fireplace burns real wood your job is guaranteed to be a messy one. If you use gas logs, things will get messy, although not nearly as bad as wood. It takes a little longer to paint the firebox because you will have to scrub away all those soot stains. In addition to that extra step, keep these important points in mind:
Heat ratings – Firebox paint must be heat rated up to 1000°F. However, we recommend 1200°F, just to be on the safe side.
Real wood fireboxes – If you are burning real wood, we recommend using a black paint. No sense in painting your firebox a bright color, only to find it ruined by soot stains. Those stains will blend in well if you use black paint.
Gas burning fireboxes – Consider the idea of using an off-white color. Off-white highlights your décor and shows off your logs. Take a look at a couple examples of this in action to see what we mean:
Brick fireplaces – The methodology and technique used for each type of fireplace material varies slightly.
Quick Review
If you're going to take anything away from this post at all, remember these four key points:
Use latex paint on the facing/surround
Consider using heat resistant paint around the opening and firebox
What color do you want and which works best with your particular fireplace?
Do you want your fireplace looking like brick or painted brick?
Keep these points in mind when it comes to fireplace paint and you will be just fine. Learn how to paint your brick fireplace.
Related Posts