A fireplace, whether brick or stone, is almost always central to the room. It often catches the attention of guests who walk into the room, and it can become a topic of conversation for those who want one. But how do you ensure your fireplace looks bright and beautiful? How do you guarantee it'll draw people in when they visit your home?
The answer to these questions is simple – the fireplace mantel. The mantel may not be the biggest part of a fireplace, but it certainly adds a lot of charm. You can choose the material, color, and decor that sits on top of it.
Unsure of how to decorate your own area? Here are ten unique fireplace mantel ideas you can use for inspiration:
A perfectly painted mantel
If you already have a mantel but it's been around for some time, it may need a bit of a refresh. It can seem like a lot of time and effort to go out and purchase a brand-new fireplace mantel, so you can save a lot of time by simply painting the mantel you already have.
Painting a fireplace mantel takes little to no time and can be done exceptionally easily when you use one of Brick Anew's paint sets. They include everything you need for a perfectly painted mantel, from the brushes and rollers to paint and finishes. You just need to choose the color you want for your fireplace mantel, and you'll see how a fresh coat can liven up your entire room.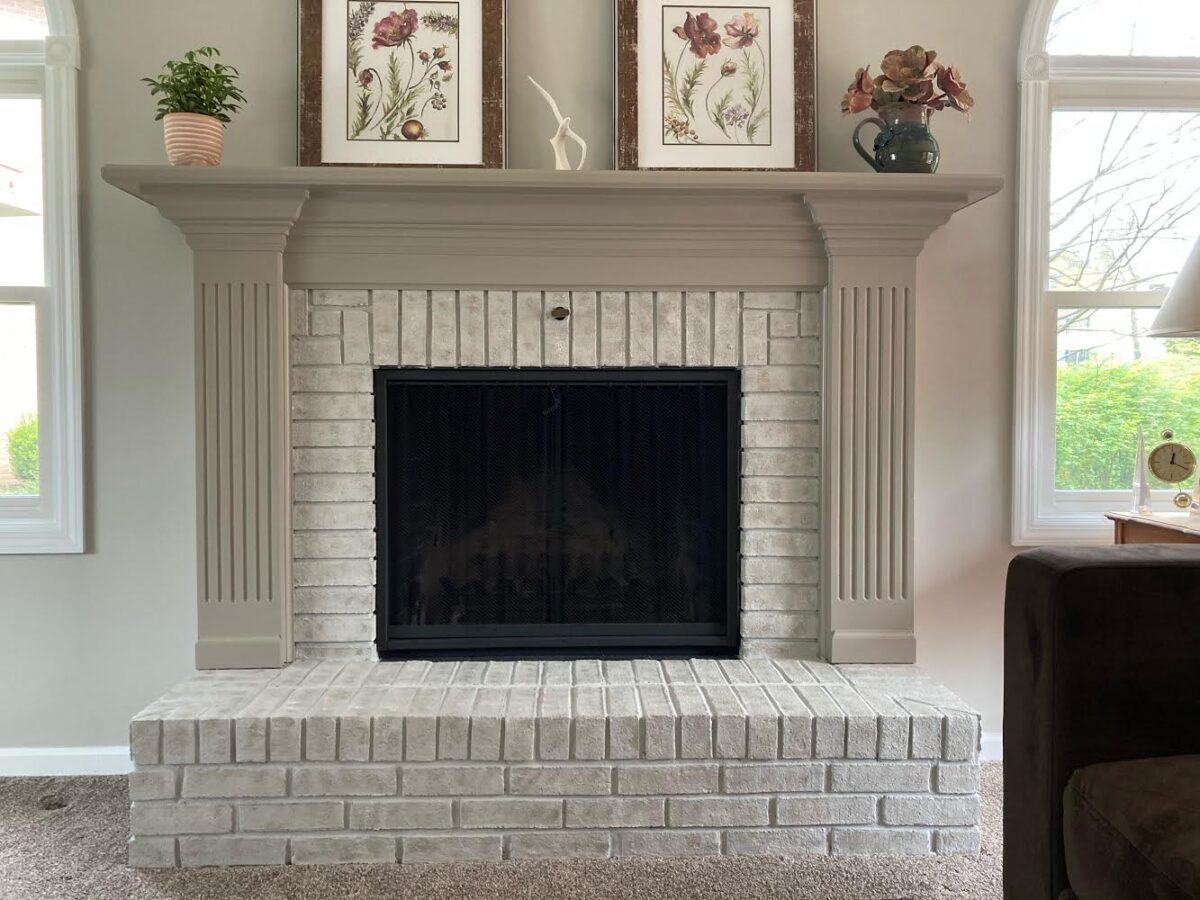 Overlap the decor
Many people shy away when adding decor to their fireplace mantel. They often add one or two items because they don't think they will match or are simply unsure how to decorate correctly. However, while minimal is sometimes good, you can also make your mantel look great by going the other way. 
Decor doesn't need to sit side by side, but you can rather overlap it. You may think it'll provide a cluttered look – but it really doesn't. Instead, your decor looks perfectly organized, and you can still see what each piece is.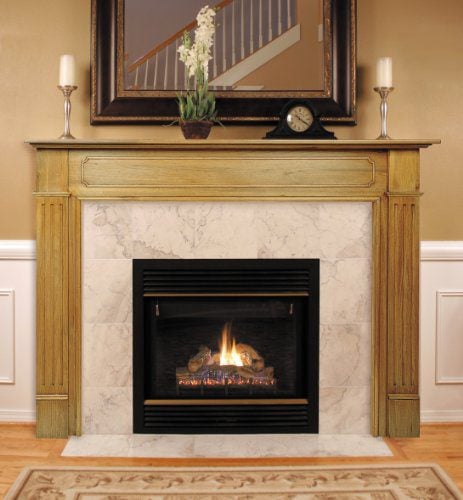 Modernize it
While some people like mantels that match their mid-century fireplaces, most are moving towards a more modern look. This includes a mantel that is often made out of metal or painted a sleek white or black if it is made out of wood. 
What you put on your mantel for a modern look can often depend on the aesthetic of your room. If your room is blue and white, only add decor matching these colors. The type of decor that will really stand out with this theme includes pieces of artwork, candles, and a few picture frames.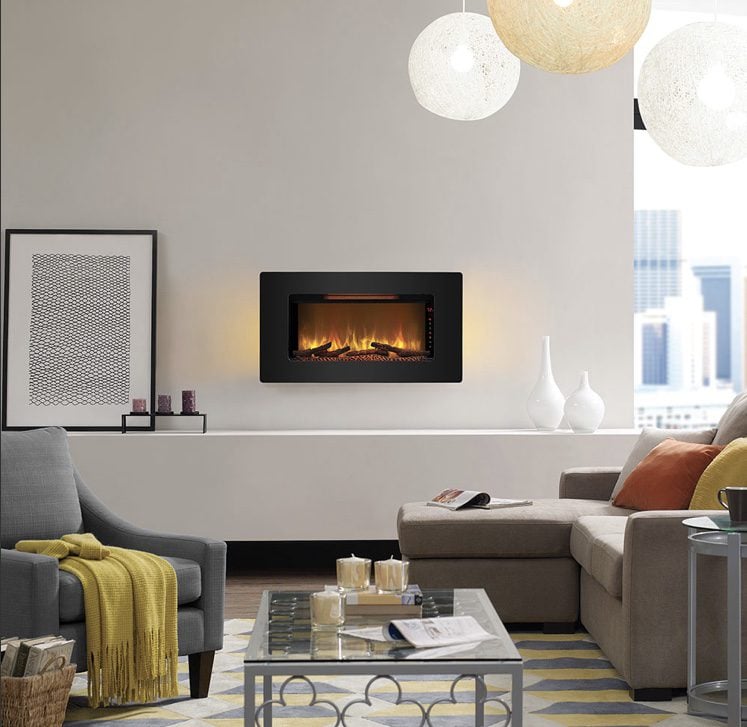 Involve rustic features
A rustic aesthetic can make a room look warm and inviting, but you need to get the mantel decoration done just right. You don't want to add too much or too little, but just the perfect balance of decor pieces that will pique a person's interest as they enter the room.
Don't add anything too big to your fireplace mantel, but just a few small pieces, such as a pot plant or succulent or a mini teddy bear you've had since you were little. Place each piece evenly spaced out, and you'll be amazed at how good your mantel will look. 
Contrasting colors
Most people want to add colors that match their room when decorating a fireplace mantel, but you can actually get away with a great look when you change this to contrasting colors. To truly draw attention to your fireplace, you will have to either paint your mantel or add decor that contrasts the colors in the rest of your room. 
For example, if the main color of your room is blue, then you can paint your mantel red or add a big bouquet of red roses sitting front and center above it. It provides a unique and cohesive look, and you'll certainly have guests checking out your fireplace when they walk into the room. 
Go for a vintage design
We've already mentioned a modern look that most people go for, but if you like something a bit more traditional, you may want to opt for a vintage design. This may include a stone fireplace mantel built into the wall with hand-carved patterns and decor pieces you have found from vintage and thrift shops.
The color scheme for a vintage design can be open to interpretation, but we recommend white, bronze, and maybe some different brown shades. It will make your room seem more elegant, and you'll feel like royalty. 
Put a TV above it
Another way to modernize your fireplace by decorating your mantel is by adding a TV above the area. As we've already said, your fireplace is central in most rooms, and so are televisions. When you combine the two, you have a space where you can catch up on your favorite shows and stay warm from a fire.
There are two ways you can add a TV above your fireplace mantel. You can either place the television on a stand and have it directly on the mantel or mount it right above the mantel onto the wall.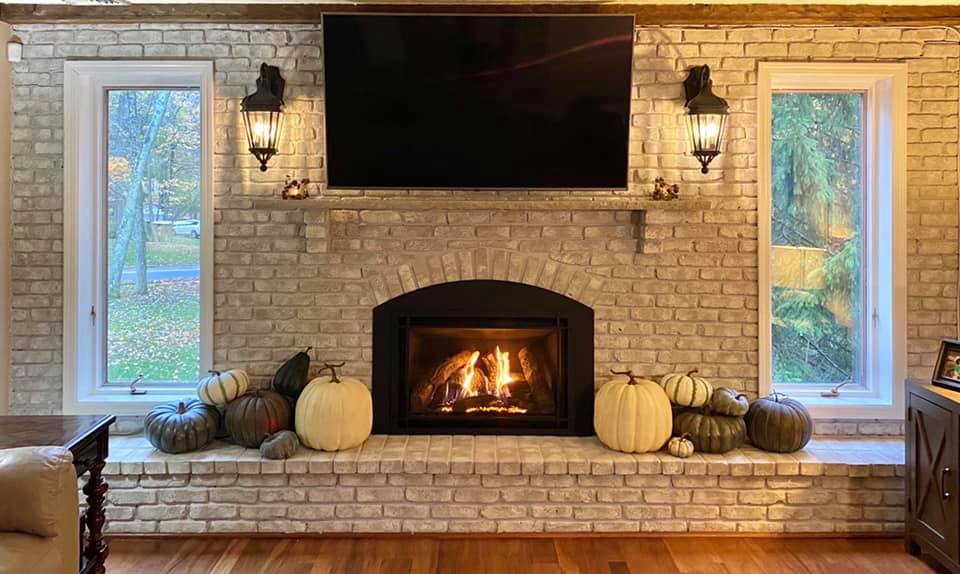 Add seasonality
There are four seasons in the year, which means there are four opportunities for you to decorate your fireplace mantel. If you're someone who gets bored easily, then you may want to decorate your fireplace based on the time of the year. 
For example, during the fall season, you can add some plastic pumpkins, orange buntings, fake paper leaves, and more around the fireplace mantel. Once you've gotten past Halloween and even Thanksgiving, you can then start to introduce more Christmassy decorations. This will go on for the whole year, including spring and summer. 
Match it to the fireplace door
A fireplace door has many fantastic benefits, from keeping out the embers of a fire and blocking off the draft from your chimney. However, it can often seem a bit out of place when it doesn't match the rest of your fireplace. That's why getting one that matches your mantel is a good idea.
If you already have a fireplace door, you can just paint your mantel or add decor that fits in with the color and design of the door. However, if you are already happy with your mantel, you can purchase a fireplace door that matches the mantel. Brick Anew has a fantastic collection of fireplace doors for you to choose from, and there's no doubt you'll find one that goes perfectly with your mantel.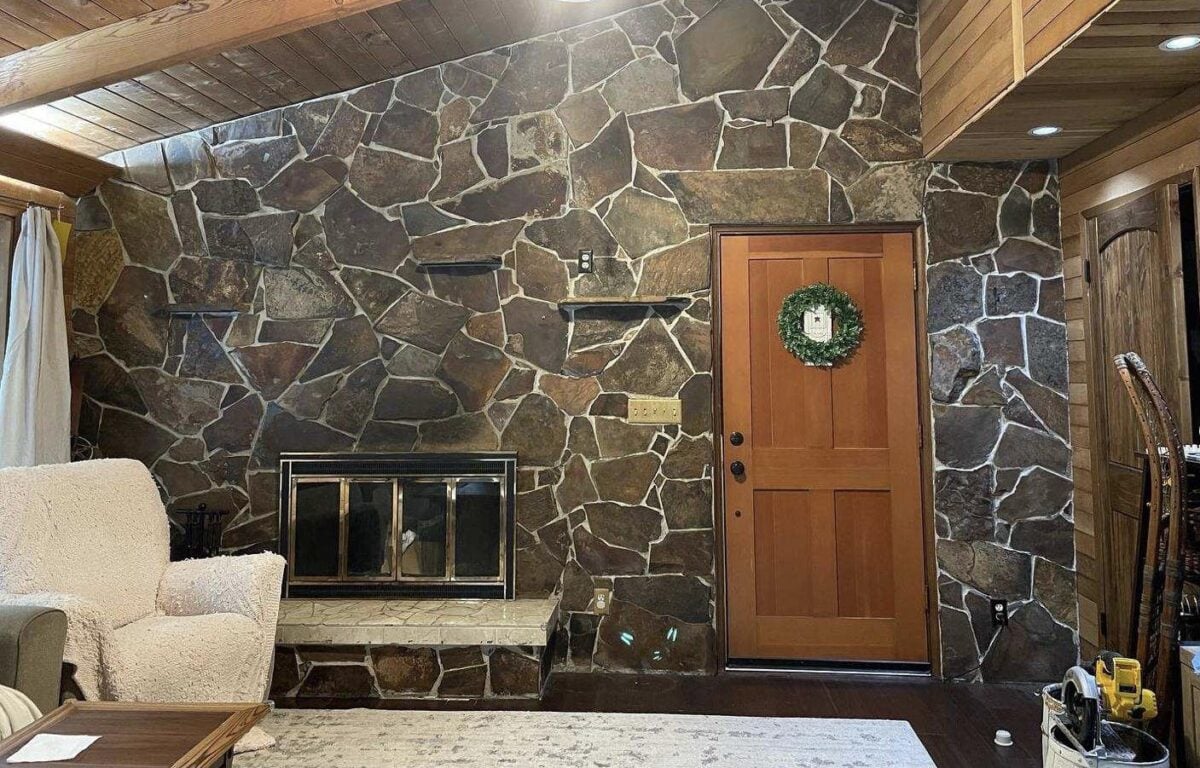 Introduce some memories
Nostalgia is one of the best feelings in the world, and it can be triggered when you think about some of your best memories. But how do you ensure these memories get triggered on a regular basis? You need to put photos and mementos from those times to make you remember how good those moments were.
By placing frames and images on your fireplace mantel, there will always be a constant reminder of your memories. It is also a great discussion starter when you have visitors visiting your home.