The world of style is changing all the time, and this isn't always just referring to the fashion world. In fact, interior designers are always finding new ways to update people's homes and make them look more elegant and modern than ever before. One aspect they have been focusing on this year is fireplaces as well. 
If you're thinking of updating your current fireplace or installing a brand new one in a room in your home, you may want to know what is 'in' at the moment. That's why we've gathered the top fireplace design trends to help you out and provide inspiration. 
Minimalist fireplaces
Fireplaces don't need to show off too much to be memorable, and that's why many people have been opting for low-key fireplaces this year. Instead of intricate patterns and bright colors, you can settle for a neutral and smooth fireplace that blends in with the rest of your room. People can then focus on the fire instead of the design. 
Marble fireplaces
Marble is a material that never gets old, and it is especially 'in' this year. It is simply timeless and provides a room with a luxurious appeal. They come in all sorts of colors, but most people tend to settle for the typical black and white. It isn't too much, but it adds a little bit of texture you can't go wrong with. 
Practical use of space
While a fireplace is often a central feature of a room, that doesn't mean it has to take up much space. If you like to place many things against or on your wall, you may want a functional fireplace that doesn't take up much space. You can also place your television or other items above the fireplace to save even more space. 
Modern fireplaces
What is modern in style is always changing, but it tends to remain minimalistic, sleek and has some form of technology. Electric fireplaces are all the rage for people who want to put their fire on with the click of a button and not worry about loading wood and smoke. They also come in many different colors, but you can never go wrong with a smooth black.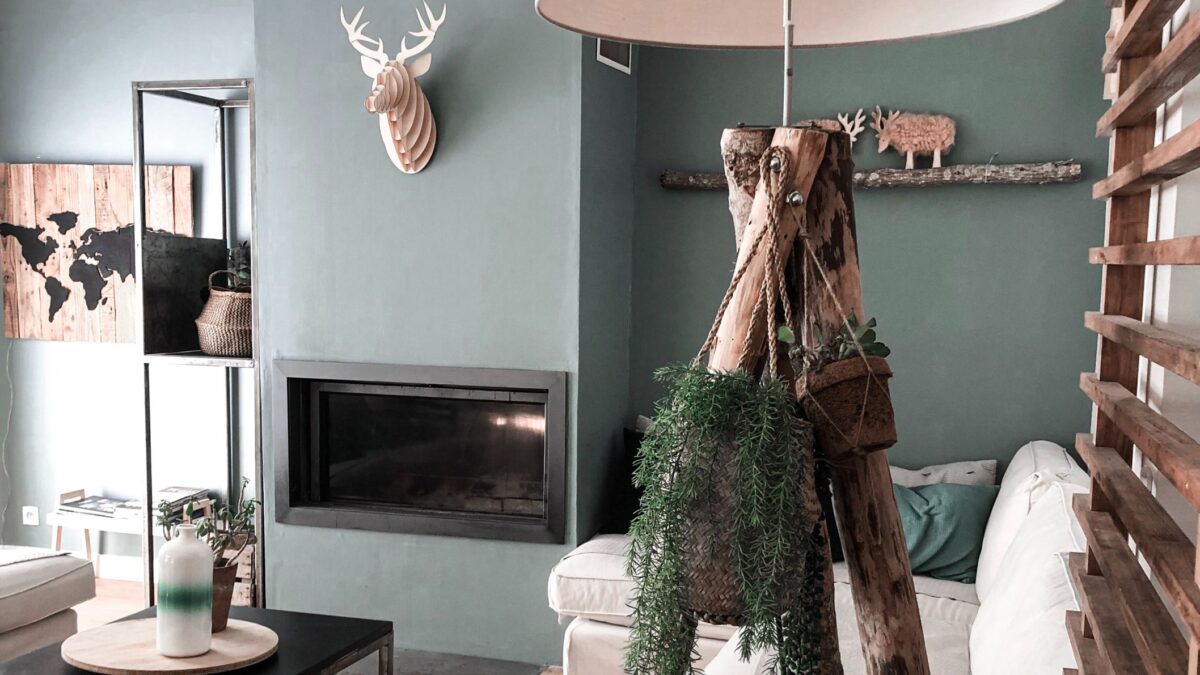 Room divider fireplaces
If you're considering separating a room by adding a wall, why not turn it into a fireplace instead? You will be able to see the fire from both sides, and you will then have two new rooms to decorate and furnish. It is especially popular to be in the middle of a kitchen and living room and can help you kill two birds with one stone. 
Wallpaper surround
Looking for something a little funkier than the standard smooth colors? Why not update the surround of the fireplace you have installed by pasting a unique wallpaper and pattern onto it? As long as it matches the rest of your room and even your walls, it can help your fireplace blend in.