Are you looking at mantels online, then looking up at your fireplace and you just can't decide on which one to choose? When it comes to what to do with and around your fireplace, there are a lot of options! So how do you choose just one? Well there are a lot of ways we can help to narrow down your search, but the best thing we can offer you are a few tips to consider as you are finding that perfect fit for your fireplace!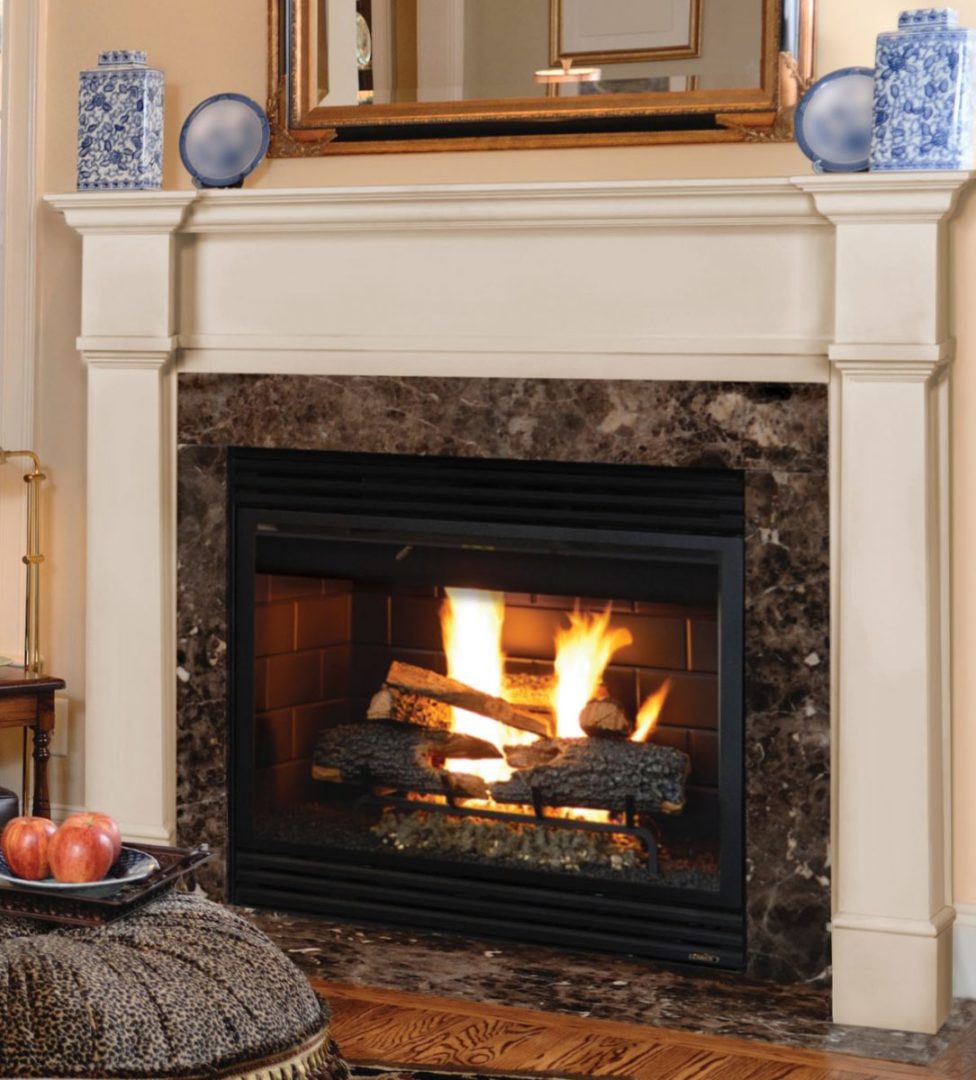 1. Classic or Modern Fireplace Mantels with Full Surrounds are for Rooms with Clear decorative direction.
The first question you need to ask as you are considering replacing your mantel is, how do I want this room to feel? One of the greatest mistakes you can make is to put up a beautiful walnut fireplace mantel, when your the rest of your room is more eclectic and fun. The character of your mantel should reflect the ethos of your room. Just because you like how it looks online, doesn't mean it will work next to your couch. So here are some questions to get you started: Do you want your mantel to be the centerpoint of the room, or something off to the side, working alongside the other decor? Will your mantel be full to the brim with decorations, or standing almost bare to show it's natural beauty? Let questions like these inform your style choices.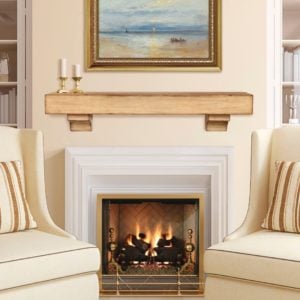 2.Unless you desire a specific color, go with a stained wood look.
We can't stress enough that painting your fireplace will probably turn out different than you want it to. Most people begin painting their contemporary fireplace shelf thinking that a yellow mantel will be perfect for their home, but when it's all said and done, it's hard to anticipate how that will really look. Our advice is that unless you can be sure that paint is what you want, you should always go with a stain. Stains can both accent the room, and blend in with it, that's definitely something that you want in a room that's so frequently used!

3. You can always stain it yourself.
Lots of times people see something they like on facebook or pinterest and they go looking for that exact rustic reclaimed walnut beam fireplace mantle instead of shopping the whole field. You'd be very surprised with what you can turn a relatively more economical unfinished mantel shelf into. With an affordable floating custom made real wood shelf, and a little stain, you will be the one putting pictures on Pinterest, not trying to copy them.
4. Make sure to think through the size of your room.
Another big mistake people can make is to get a huge mantel for a small room, or a small mantel for a large room. Think through the size of your room, and measure your walls before you purchase a mantel. A lot of times, in a small room, a modern fireplace mantel shelf will work a lot better than a big full surround. Read how you can choose between a fireplace shelf and a mantel with a full surround.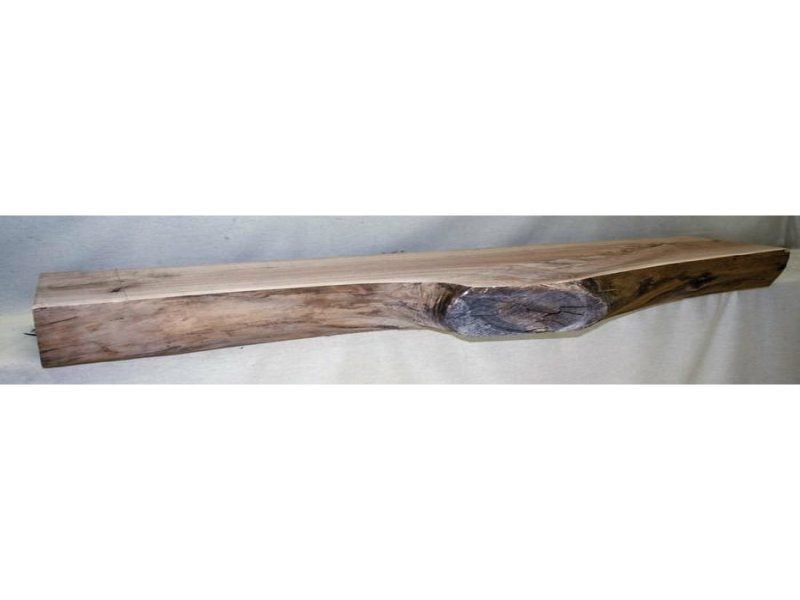 5. Rustic vs. Modern: Just because you really like a mantel, doesn't mean it's going to fit your room.
Those real wood, natural log fireplace shelves look great online, but if you don't have a scrap of wood in your modern living room, that might not be the best decision. The same goes for folks who try to put classical pieces in their log cabins or next to their wood paneling. Those kinds of decor weren't meant for each other.
6.Floating Mantel shelves are a great way to decorate your home at a lower cost
We all come to the table on decisions like this with expectations about what a mantel should look like, and for some shoppers, that means that the idea of having a mantel without a surround just seems a little crazy. The reality is, though, that a nice mantel shelf can still do something beautiful for your room with less material, and at just a fraction of the cost! Before you buy a bigger and more expensive piece, take time to consider what a real wood mantel shelf might do for your home.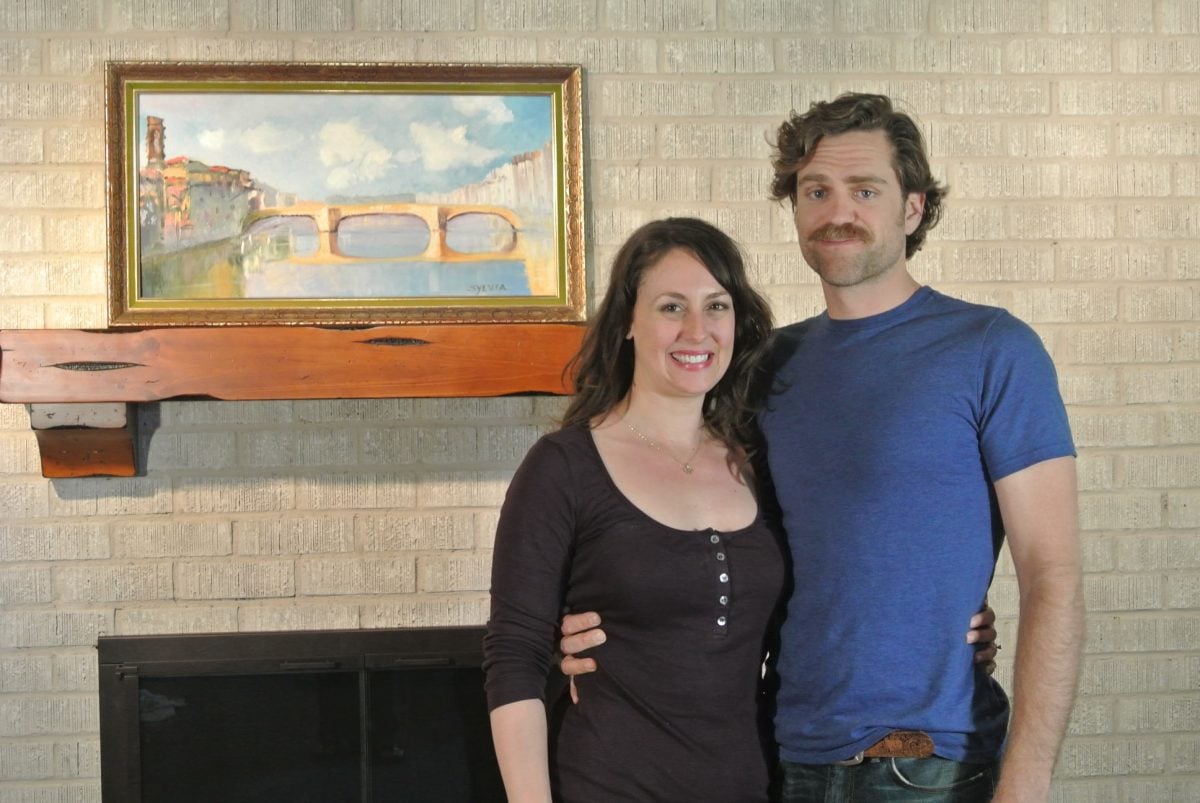 7.Pay attention to the wood grain
For those who are first time shoppers, this may advice may be new to you. When considering what kinds of modern rustic fireplace mantels to buy, it's important to consider the wood being used. Real hardwood fireplaces tend to stain very well. Here at Brick-Anew.com, we sell a lot of products made from natural hardwoods like Choi. These stain very well but tend to weigh a lot more and cost a little more as well. If you are looking for something simple and more economical, going with a veneer or a mantel made from durable MDF (Medium Density Fiberboard) will get you a product that may not stain as well, but will look great in white or another pre-finished color.
We hope these tips help! Remember to shop well, look at the whole price, and stop by our store to check out some of what we have in stock. We only select the best products that we find on the market to sell to you!