So you've breathed new life into your tired old fireplace with the Brick-Anew Twilight Taupe Paint Kit and it looks AMAZING (if you do say so yourself!) Now what about the rest of your room? Could it use a little sprucing up as well?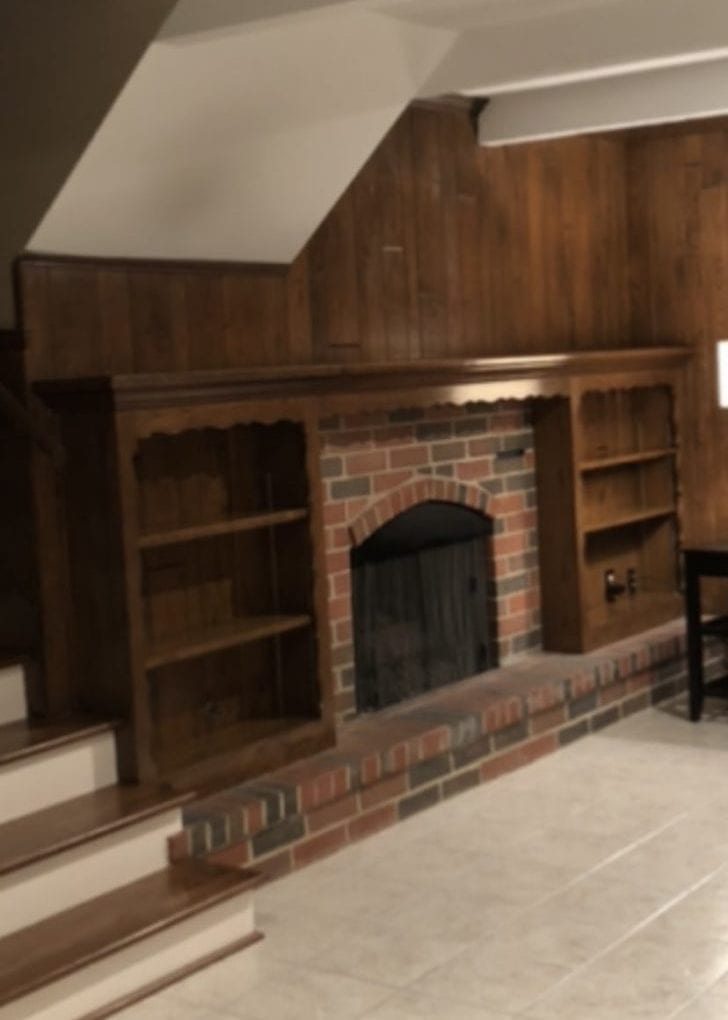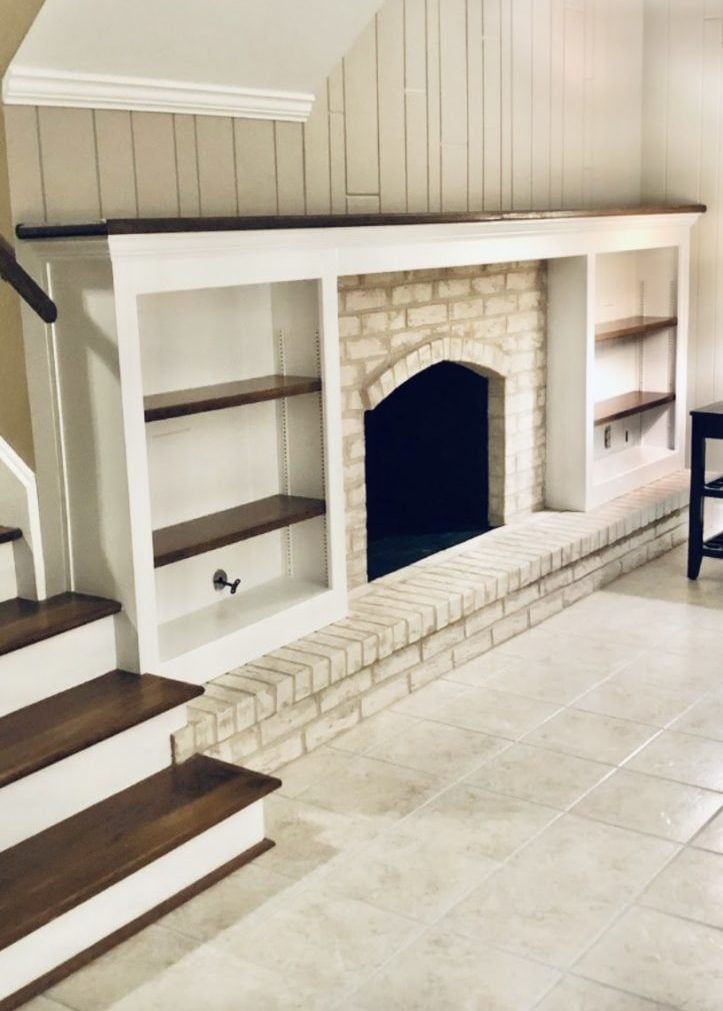 If the answer is yes, you're in luck! Our design team has put together 10 fresh new ideas to help you create a bright, modern space to coordinate beautifully with your new Twilight Taupe fireplace without breaking the bank:
1. Add a Colorful Rug
Anchor your space with a soft new rug. This beautiful Safavieh Antiquities Wool Oriental Rug has shades of tan, light blue and cream. Perfect for brightening your space and complimenting your fireplace.
2. Change Your Furniture
Has your sofa seen better days?  It just might be time to invest in a sleek new model.  Curl up in front of the fireplace on this modern cream-colored sofa from Stone & Beam.  Even though it looks expensive, this sofa is affordable for almost any budget.  The neutral background allows you to add pillows to match your rug or the season.  Super cozy and comfortable, it's the perfect spot to unwind by the fireplace after a long day.
5. Update Your Entertainment Center
When you're relaxing in your new room, you'll need a place for the TV. This Signature Design TV stand by Ashley Bolanburg helps keep all unsightly equipment hidden from view.  The casual farmhouse look of this piece combines style and function, and blends in perfectly with the tan and cream tones of your Twilight Taupe fireplace. 
This gorgeous Helene Country Cottage Table Lamp adds texture and interest while providing clean bright light. Perfect to lighten up any area, you might add a pair to a sofa table or on separate ends of the room on accent tables.  The textured tan shade adds the perfect farmhouse touch.
10. Get a Festive Bar Cart
A bar cart adds a festive atmosphere to your room and begs your guests to take a seat and stay a while. We love the clean simplistic design of this one from Nathan James.  Add your own spirits and glassware and Viola!  Instant party!
Hopefully, you've been inspired to take a look at your space after your fireplace remodel and see what else in the room might need a little update.  Even if your budget doesn't allow everything to be done at once, even a few small changes can make a big impact.  Enjoy!